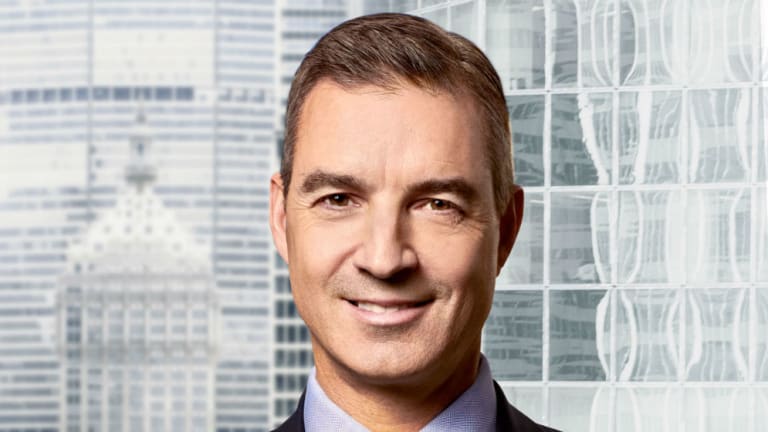 Dan Loeb Changes Mind About Which Part Of Sony Sucks
He still wants to blow the place up, though.
A few years back, Dan Loeb had an epiphany: Sony was doing too many different things, as giant multinational conglomerates are wont to do, and it was doing some of those things badly. Specifically, it was making movies badly, the evidence for which were two movies, "After Earth" and "White House Down," so forgettable as to be indistinguishable from a made-up movie name from "Seinfeld." This film criticism masquerading as shareholder activism did not sit well with George Clooney, or with Sony, and Loeb rather humiliatingly and obsequiously backed down and sold up.
And a good thing to! It turns out that Dan Loeb was wrong. Not about blowing Sony up into a million pieces, of course: He's never wrong about that. No, he was mistaken as to which parts of Sony sucked. He now realizes that it's all of the other parts of Sony—you know, the ones without telegeneic champions who can get Loeb blacklisted from parties—that are ruining things for the movie and entertainment parts of Sony, and not the other way around. So perhaps Sony and its new CEO would like to consider Loeb's new mirror-image plan of his last one to make Sony Pictures and related enterprises a separate company.
Daniel Loeb's activist hedge fund has Sony Corp. back in its sights and is pushing the Japanese electronics and entertainment company to spin off its semiconductor business…. The hedge fund said Sony should also consider selling its stakes in insurer Sony Financial Holdings Inc., health-care services firm M3 Inc., manufacturer Olympus Corp. and streaming music service Spotify Technology SA…. But in a turn from its prior position, Third Point said Sony's gaming, music and pictures segments would become its core following a spinoff of its semiconductor unit.

Third Point praised Sony's Hollywood studio, saying Sony Pictures remains one of the few independent film studio franchises not owned by a major telecom or media distribution company, such as Comcast Corp. , AT&T Inc. and Walt Disney Co.
On the other hand, perhaps not.
Mr. Yoshida said last month that discussions with investors, including those with Mr. Loeb in 2013, benefited management by giving another perspective on strategy—a warmer tone toward Wall Street than many Japanese CEOs adopt.

But he also gave little indication he was willing to break off big chunks of Sony. He said the image-sensor business was central to developing new businesses in artificial intelligence.
Daniel Loeb's Third Point Calls for Breakup of Sony—Again [WSJ]
Sony CEO's Choice: Stay Together or Bend to Loeb's Breakup Push [WSJ]