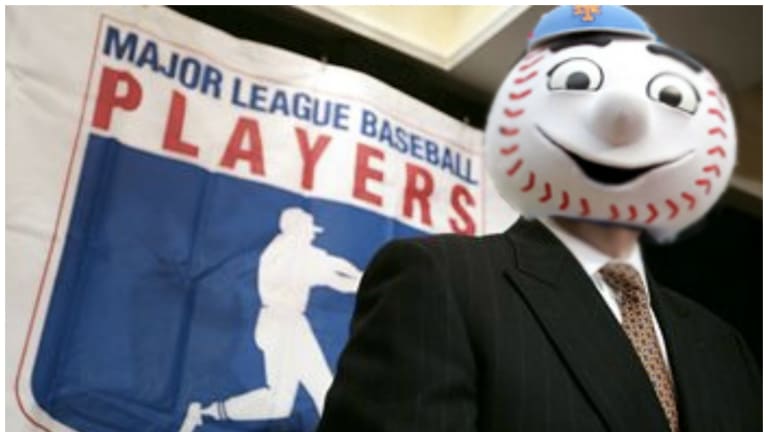 Despite Appearances, MLB Talent Market Remains Broken
Kimbrel and Keuchel are signed, but the draft should still be abolished.
Major League Baseball wrapped up its offseason business this week, two and a half months into the season, as marquee free agent pitchers Craig Kimbrel and Dallas Keuchel agreed to deals with the Cubs and Atlanta, respectively.
The holdup wasn't their terrible beards, though that would have been a valid reason for any team to pass on those pitchers, and it's a crime against fashion that the Yankees didn't sign either one and make positive use, for once, of their anti-facial hair policy. The market for the last remaining big-time free agents finally resolved itself because once MLB had its draft this week, signing top players no longer meant having to surrender a draft pick as a penalty.
Imagine being that concerned about a first-round pick in baseball, the sport with the greatest distance between the draft and any semblance of meaningful results. To date, zero first-round picks from 2018 have appeared in the major leagues, three from 2017, six from 2016, and 18 from 2015 before you get to 2014, the most recent year where a majority of first-round picks (25 of 41 – the MLB first-round has more picks than teams because there are "sandwich picks" that technically count as first rounders) have made it to The Show.
Even the 2005 draft, regarded as one of the best ever, featured 11 out of 48 first-round picks failing to make the majors at all, including No. 8 Wade Townsend, plus another nine players who were below replacement level for their careers. In other words, the first round of the draft presents an at-best 60% chance of adding a player who will be a competent major leaguer once they debut four or five years from now.
Definitely, for the Cubs, known around baseball to have a bullpen that needed shoring up over the winter, it was worth the wait, and the six games they've lost when leading or tied after eight innings, to sign Kimbrel. After all, had they gotten the potential Hall of Fame closer earlier, the Cubs would have had to sacrifice the No. 27 pick, which they used on pitcher Ryan Jensen, the owner of a 4.42 ERA in his college career at Fresno State.
Out of 55 players drafted at No. 27 all-time, 31 have made it to the majors, with 19 enjoying careers at or above replacement level, most notably Vida Blue and Rick Porcello, and also Calvin Schiraldi, if reminiscing about the 1986 World Series is your thing.
And then there's Atlanta, which didn't even sign its first-round pick last year, trying to lowball him because of alleged concerns about a wrist injury. Instead, Carter Stewart now is a member of the Fukuoka SoftBank Hawks, and if he does reach his elite potential, will be able to become a free agent at the age of 25, years before he would have been able to do so had he stayed in America.
Baseball's draft isn't about equitable allocation of talent to create competitive balance, because how could it be when the best player of this generation went at No. 25 and half the "First-Round Pick" cards you pulled from Topps packs in the early '90s are even more worthless than all the rest of the cards you pulled from Topps packs in the early '90s?
It's about control over the workforce, which is why MLB keeps televising the draft and spending hours upon hours heaping praise and dropping what will mostly wind up being ridiculous comparisons to actual stars on a bunch of kids who never saw Calvin and Hobbes, let alone Calvin Schiraldi. Seriously, Calvin and Hobbes ended in 1995, for the 18-22-year-olds who just got drafted, Calvin is primarily the kid who pisses on stuff.
Teams have get to decide where players play until they've played six major league seasons and reach free agency, so given the lag between getting drafted and making the majors, that's generally a decade, during which time teams also have the opportunity to jerk the players around and ensure that they're paid as little as they can get away with paying them. If the players are then good enough to reach free agency, where they presumably would command huge contracts, the draft can then come back to bite them again, a made-up roadblock that's become all too real.
The case to abolish the draft isn't new, nor limited to baseball, but it also is not going to pick up any steam because it's entirely in MLB's interest to have the draft be as much an Established Part Of Baseball as possible, making fans think it's good, and it will never be a priority of the MLB Players Association to protect the interests of people who are not MLBPA members, even if they all are prospective MLBPA members – the actual, active members have plenty of their own pressing concerns, after all.
The draft and all of its affiliated charades will go on until a wave of Carter Stewarts band together to take collective action, but the 2018-19 offseason extending into June may finally be able to expose and result in the correction of the flaw of draft pick compensation for free agents, which already cost two of the game's best pitchers millions of dollars and months of performance.