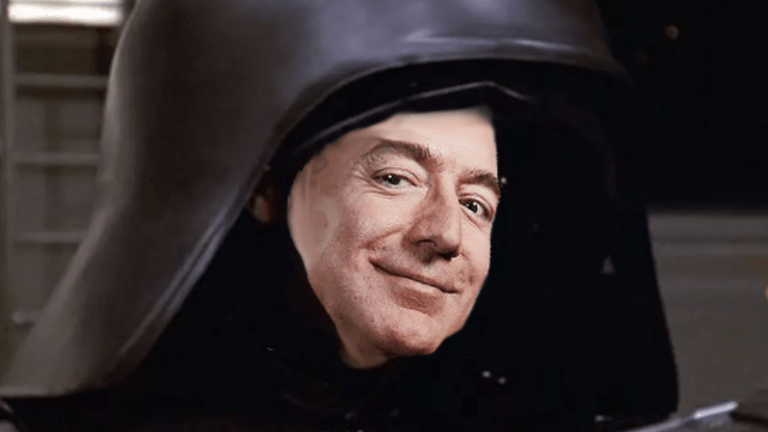 Opening Bell 6.11.19
What's the worst that could happen?
Start your day with the Opening Bell powered by The Water Coolest. The Water Coolest is the preferred bathroom stall reading material of finance professionals. Sign up for the free daily newsletter.
JEFFREY CREDIT
Good news poors: You can get a credit card too!
Amazon is partnering with Synchrony Financial to market a credit card for those who would otherwise be denied.
Through its new program called Amazon Credit Builder, those with nonexisting or bad credit will be allowed to "build up their credit score" … through Amazon purchases and falling further into debt. The program will supply budgeting tips to help cardholders hone their financial literacy.
An untapped market
According to surveys, 11% of the population has a credit score below 550. And if you think that's bad, 25% of the US population either does not have a bank account or are underbanked, meaning they use services such as payday loans instead of traditional methods like checking and savings accounts.
To mitigate risk, customers' credit limits will be dependent on how much they deposit, acting more like a prepaid card that builds a credit score. And after a cardholders' score reaches a certain number they'll become eligible for other Amazon cards outside of the program, naturally.
Amazon launches a credit card for the 'underbanked' with bad credit  [CNBC]
IN OTHER NEWS
- Marc Benioff has got a fever and the only prescription is more software [CNBC]
- Good news! There will be more Madea on BET's new streaming app [WSJ]
- Apollo is taking the official photo sharing platform of 2006 private [CNBC]