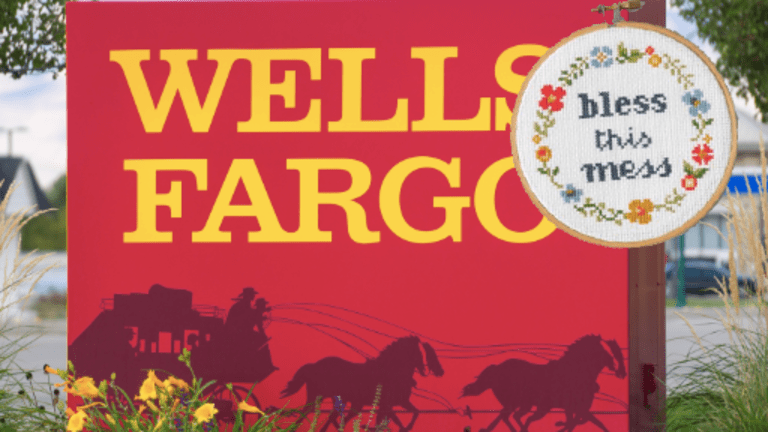 Opening Bell 6.12.19
Define "career suicide."
William Demchak and Richard Davis aren't the only ones having a good day. Kevin K. won The Water Coolest and Dealbreaker's "Johnny Wall Street" giveaway (Patagonia vest, Birddogs Shorts and JUUL Starter Pack). Congrats, Kevin.
Start your day with the Opening Bell powered by The Water Coolest. The Water Coolest is the preferred bathroom stall reading material of finance professionals. Sign up for the free daily newsletter.
CE-NO
Wells, Wells, Wells, look who's in the news again ...
Wells Fargo is entering its third month of a full-time CEO search following the sudden departure of Tim Sloan in late March. C. Allen Parker, WF's general counsel, manning the fort while the search continues for an external candidate who is prepared to wade into an absolute sh*tstorm.
Several big names from the banking industry were on the firm's short list, namely Gordon Smith from JPMorgan, William Demchak from PNC, and Richard Davis from USBancorp. While Smith is still being pursued, Demchak and Davis have both turned down the opportunity, because, f*ck that.  
I volunteer as tribute!
If only it was that easy. Wells can't just go offering the job to any Tom, Dick or Harry. The Office of the Comptroller of the Currency (OCC) must approve any person appointed by the bank. In fact, finance chief John Shrewsberry was given strong consideration as a successor, but that was nixed by the Fed and OCC.
In addition to the government, the banks largest shareholder, Berkshire Hathaway, also has a say in the matter. Buffet and Munger both believe the replacement shouldn't come from Wall Street.
The search continues ...
Wells Fargo is reportedly struggling to find a new CEO [CNBC]
IN OTHER NEWS
- Multiple states are going full c*ck block on the Sprint and T-Mobiles merger [WSJ]
- Apple has a Plan B for manufacturing during the trade war and it involves Wisconsin [Yahoo!]
- Amazon is powering down its "Prime for restaurants" after like 7 people used it [WSJ]