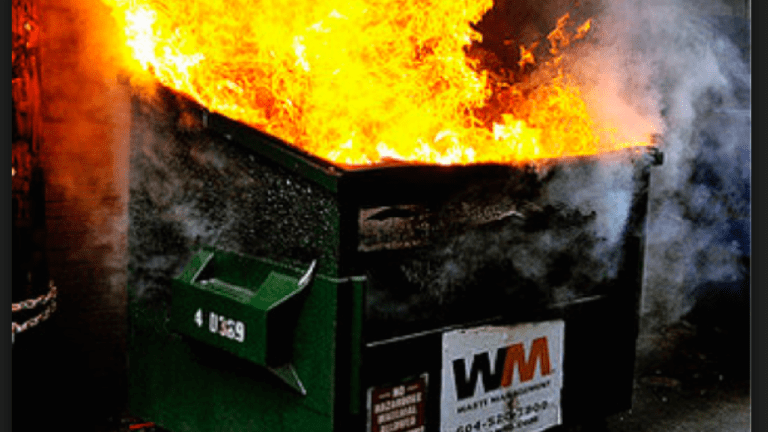 Opening Bell 6.13.19
Sucks to Zuck
Start your day with the Opening Bell powered by The Water Coolest. The Water Coolest is the preferred bathroom stall reading material of finance professionals. Sign up for the free daily newsletter.
PER MY LAST EMAIL ...
An FTC investigation into Facebook may have uncovered some less than scrupulous content on Mark Zuckerberg's computer. No, not his browser history or that weird smoking meats video. According to reports, a cache of emails suggests that Zuck and his C-suite cronies were not only in violation of a 2012 consent decree with the FTC but weren't even making enforcement a priority. 
Why help the feds?
The FTC investigation related to Facebook's dealings with Cambridge Analytica (remember them?) has been ongoing for more than a year. FB has already set aside up to $5B to pay its fine, so the social network decided to begin turning over emails in an effort to speed things up. Bad choice.
It gets worse ...
It's not just Zuck's unreleased emails that contain incriminating verbiage. Emails previously turned over to the FTC show that executives at Facebook were looking for a loophole in the decree, in hopes that they could meet the agency's requirements, while still using data in some not-quite-compliant ways. 
In fact, one specific email chain showed The Zuck asking developers about a third-party app that created a database full of user data. The app's developers were then able to display that data to others on its own site, regardless of users' Facebook privacy settings. 
As the exchange continued no one from Facebook's executive team ever requested the app be shut down, rather, they wondered if it was possible for other apps to do the same. Narrator: "It was." There was no investigation into exactly how many other apps could display user data. I guess that's what happens when all you care about is building your user base of politically active uncles.
Facebook Worries Emails Could Show Zuckerberg Knew of Questionable Privacy Practices  [WSJ]
IN OTHER NEWS
- Hey, Truist, it could be worse, you could be called Wells Fargo [WSJ]
- What's a tech giant to do when Johnny Law starts breathing down its neck? Fire its lobbyists and hope for the best [WSJ]