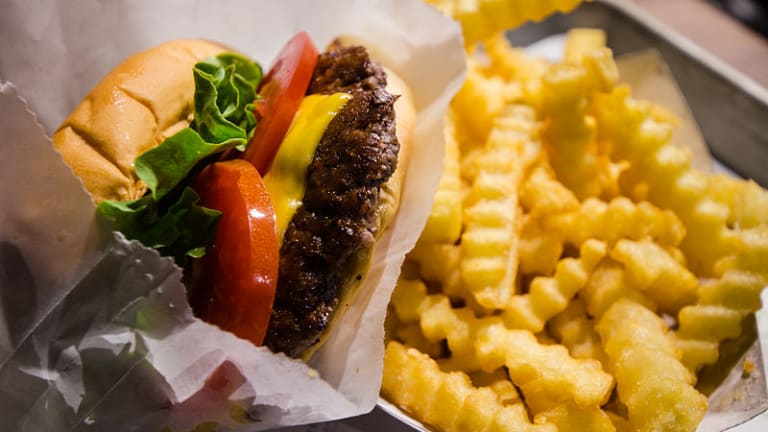 Opening Bell 6.14.19
They're fake and they're spectacular ...
Start your day with the Opening Bell powered by The Water Coolest. The Water Coolest is the preferred bathroom stall reading material of finance professionals. Sign up for the free daily newsletter.
IF YOU CAN'T BEAT 'EM
Tyson Foods is expanding further into the fake meat market.
America's biggest meat processor is developing hybrid meat-plant patties that would cater to the growing group of people that define themselves as flexitarians, aka annoying assholes that are trying to cut back on how much meat they consume while making you feel guilty about your consumption habits.
Pick your poison
Half meat-half pea patties will debut under the brand Raised & Roots this fall, with chicken-plant hybrid sausage and meatballs hitting the market under the Aidells Whole Blends brand within the year. That is unless Ron Swanson burns the warehouses to the ground.
CEO Noel White expects these half meat offerings to turn into billion-dollar brands, as it's reported that 75% of consumers are open to including both meat and plant-based proteins in their diets. And who better than Tyson to know the market? The company sold its stake in Beyond Meat juuuust before it went public and increased 5-fold.
Tyson Foods unveils plant-based nuggets as it moves into meat alternatives [CNBC]
IN OTHER NEWS
- Shares of Fiverr rose nearly 90% in its debut on the NYSE [MarketWatch]
- Jana Partners has built a 9.5% stake in Callaway Golf [Bloomberg]
- Sorry for partying. The London Metal Exchange is barring day drinking because it hates fun. [Bloomberg]