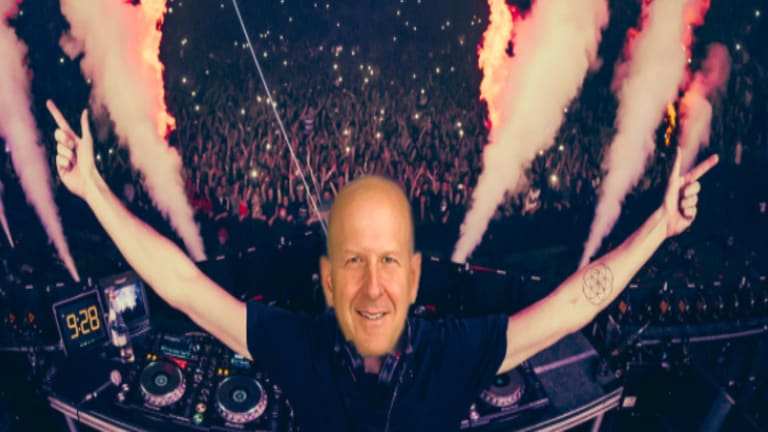 Opening Bell 6.20.19
No word on if DJ D-Sol will be headlining ...
Start your day with the Opening Bell powered by The Water Coolest. The Water Coolest is the preferred bathroom stall reading material of finance professionals. Sign up for the free daily newsletter.
GEEK OUT
LiveNation Entertainment's C3 Presents announced it is planning the first ever Metarama Gaming + Music Festival in Las Vegas scheduled for October. The festival will feature the likes of Snoop Dogg, electronic musician Marshmello, and gamer "Ninja" in a mash-up of the growing industries.
The music festival scene has blown up as more and more companies seek to cash in on millennials and Gen Z's insatiable thirst for excuses to day drink and take molly. And apparently, it's not a bad business model. PWC estimates the revenue from concert and festival ticket sales in the US will hit $27B this year en route to $30B by 2022.
Experience required
Metarama aims to provide attendees with a one of a kind experience. With the rise of online games like "Fortnite" that have harnessed the power of social media, fans get the opportunity to play along with esport GOATs as if they were pals who can discuss what it's going to be like when they finally lose their virginity.
The festival will showcase esport team competitions, pro-am matches between "athletes" and musicians, amateur tournaments with real money on the line, and actual concerts. Oh, and other fun activities like "resuscitate that OD'ing teen."
Organizers hope to sell 40k tickets to the event at $150 a pop with no age limit. 
Gamers Prepare to Play Music-Festival Stage  [WSJ]
IN OTHER NEWS
- Jerome Powell still has his job ... for now [WSJ]
- The NBA just became the preferred sports league of degenerate gamblers [Bloomberg]
- Slack will go public today, but not before it pisses off every bank on Wall Street [Yahoo]