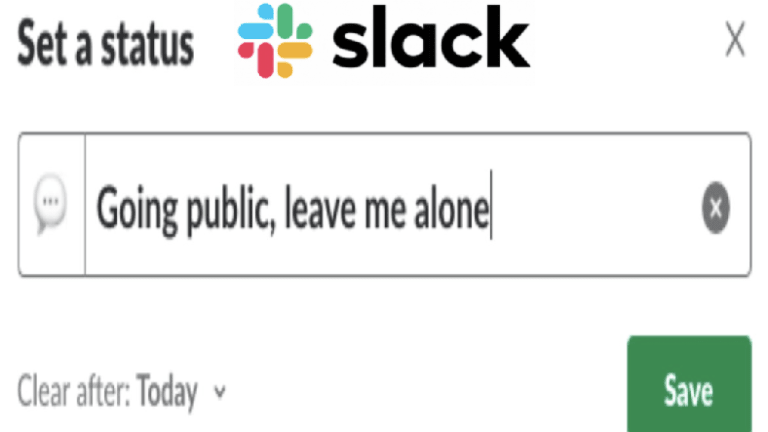 Opening Bell 6.21.19
Sorry, I don't speak "poor" ...
Start your day with the Opening Bell powered by The Water Coolest. The Water Coolest is the preferred bathroom stall reading material of finance professionals. Sign up for the free daily newsletter.
NOT YOUR DADDY'S IPO
I've got good news and I've got bad news. The good news? Business Insider's relentless coverage of Stewart Butterfield's pivot from failed game creator to successful email slayer will come to an end. The bad news? BI will start undoubtedly begin running "Here's how much you would have made if you bought Slack stock at its IPO price." 
That's right, Slack is officially a publicly traded company. Shares of the AOL Instant Messenger on steroids rose nearly 50% from their reference price of $26 per share on the company's first day as a public entity. 
Like any unicorn worth a damn, Slack loses a boatload of money. But, for what it's worth, it has narrowed its losses significantly in the past year.
ICYMI
You may (read: definitely) have heard that Slack went public via a direct listing. What's a direct listing exactly? According to Investopedia, it's a means of listing on a stock market without offering new shares … and irking Wall Street banks in the process.
By forgoing a traditional IPO, Slack cost the smartest guys in the room millions in potential revenue … and the chance to do cocaine on private jets during a roadshow. Damn shame.
So if bankers didn't get rich, who did?
Slack's market cap sits around $20B, or almost 3x more than its last private valuation of $7B. And that means some people got filthy rich when Slack IPO'ed. We're talking f*ck you money. 
The winners include CEO, Stewart Butterfield, whose stake is worth about $1.6B, its largest shareholder, Accel which holds shares worth approximately $4B and Social Capital, Andreessen Horowitz and Softbank who all boast stakes worth north of $1B. 
Slack shares surge 48% over reference price in market debut [CNBC]
IN OTHER NEWS
- The S&P is going H.A.M. [Reuters]
- Macbooks are going all Galaxy Note 7 [Bloomberg]
- Google is giving up on tablets [BI]