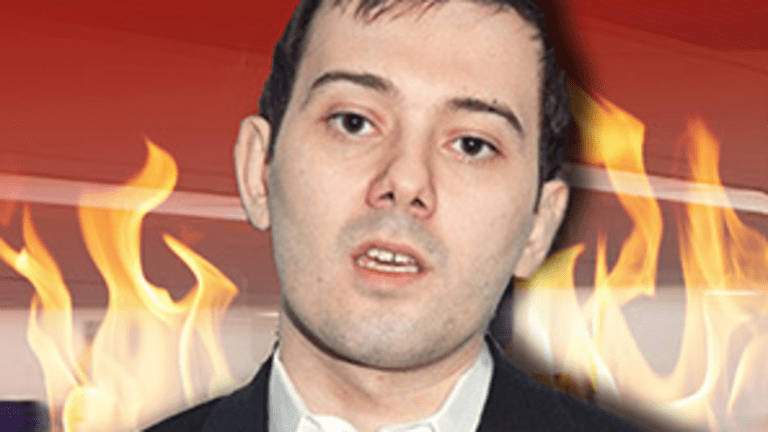 Opening Bell 6.3.19
Pharma Bro has got way too much time on his hands ...
Start your day with the Opening Bell powered by The Water Coolest. The Water Coolest is the preferred bathroom stall reading material of finance professionals. Sign up for the free daily newsletter.
PHARMA BRO, ESQ.
It shouldn't come as much of a surprise that the guy who taught himself biology so that he could launch a pharmaceutical company found a way to run his biz from "Club Fed." What's more unclear is if his willingness to price-gouge pregnant women in need of his company's life-saving meds was self-taught or his parents just did a really sh*tty job raising him.
Despite being outed by the WSJ for running his empire via cell phone from "the inside," it appears to be business as usual for Shkreli who is suing execs of his former bio-pharma firm, Retrophin.
Pharma bro claims Gary Lyons, Retrophin's chairman of the board, Stephen Aselage, the company's former CEO, and Margaret Valeur-Jensen, the firm's former top lawyer, illegally ousted him from the company he founded in 2014 as part of an elaborate scheme. The most hated man in America is seeking $30M in damages.
In true Shkreli fashion, the court filing makes it abundantly clear that inmate 87850-053 started the "biopharmaceutical company from scratch" and turned it into a "successful enterprise worth hundreds of millions of dollars." The suit goes on to cite the defendants' greed and jealousy as reasons for illegally and unceremoniously ousting pharma bro.
Life on the inside
Shkreli's suit comes just days after a transfer from a minimum security prison in NJ to another facility in PA (with a stop at a Brooklyn jail in between) with presumably less reliable cell service ...
'Pharma bro' Martin Shkreli sues Retrophin directors, ex-general counsel for more than $30 million from prison in Pennsylvania [CNBC]
IN OTHER NEWS
- Johnny Law is kicking the tires on bringing an antitrust case against Google [CNBC]
- It's a really bad time to be Elon Musk [Bloomberg]
- Something tells me Apple is about to kill iTunes [BI]