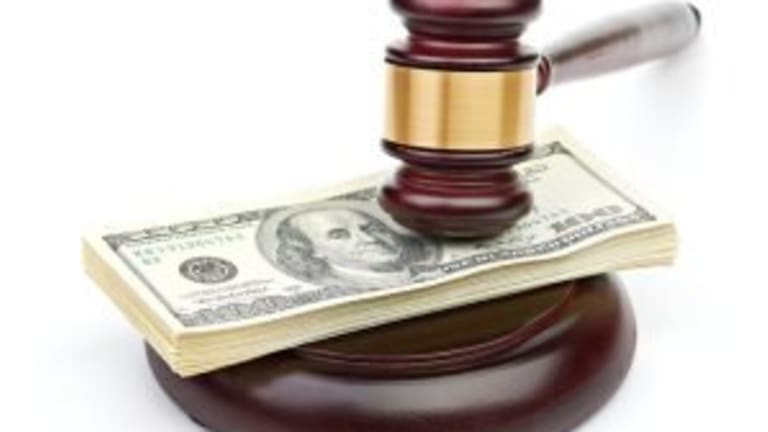 Opening Bell 6.4.19
Bold move, US government, let's see if it pays off for you ...
Start your day with the Opening Bell powered by The Water Coolest. The Water Coolest is the preferred bathroom stall reading material of finance professionals. Sign up for the free daily newsletter.
ANTITRUST FALL
US regulatory bodies are salivating a la "Butch" Heddo at the opportunity to bend over US tech giants and conduct a full cavity search. Following reports Friday that the Department of Justice would begin investigating Google's lyin' and cheatin' ways, rumor has it that the FTC will get the nod to kick the tires on Facebook's anticompetitive practices.
While the DOJ's investigation will open the kimono on a variety of Google's lines of business, the FTC's Facebook investigation will hone in on the ambiguously defined "digital competition practices." All but sealing Google+'s fate and sticking a fork in MySpace surely won't help Zuck's case.
Come on in, the water's fine
As if regulatory scrutiny wasn't enough ...
Late on Monday, the House Judiciary Committee announced its own investigation into digital markets which will include requests for information and hearings … which tech leaders probably won't show up for. The committee has also promised to review antiquated antitrust laws.
So, what happened?
Markets didn't appear to give a rat's ass about which three-letter-acronym governmental agency (or legislative body for that matter) will take a look under the hood. Shares of the FANG's got steamrolled by the prospect of probes …
Facebook fell 7.51%
Amazon dropped 4.62%
Netflix, which is not under government investigation and is just trying to live its best life still fell nearly 2%
Google plummeted 6.11%
The tech-heavy Nasdaq got Anthony Joshua-ed by the news. Battered by the ongoing trade war, the index fell more than 1% yesterday and entered correction territory.
Facebook, Google Regulatory Woes Erode $137 Billion From FANGs  [Bloomberg]
IN OTHER NEWS
- Warren Buffett and some crypto-virgin are going to go on a lunch date [Bloomberg]
- Chewy is going public and everyone's thinking the same thing [MarketWatch]
- Quest Diagnostics probably just leaked your STD test results [CNBC]