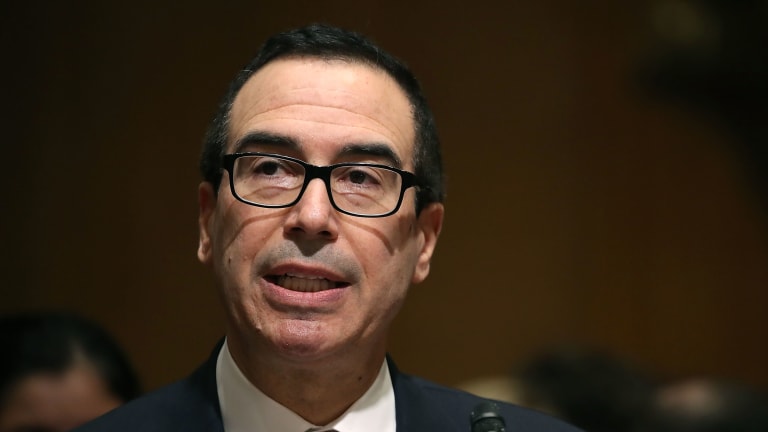 Opening Bell 6.6.19
Next up: putting Robert Lighthizer's stapler in Jello ...
Start your day with the Opening Bell powered by The Water Coolest. The Water Coolest is the preferred bathroom stall reading material of finance professionals. Sign up for the free daily newsletter.
NO BIG DEAL
This trade war is getting petty AF. How petty? China has begun slapping bush league fines on US companies conducting business in the People's Republic.
China's State Administration for Market Regulation handed down a $23.6M fine on Ford's joint venture in the country claiming that it had violated antitrust laws after having set minimum prices ... in one city. Keep in mind that a state-owned auto manufacturer controls 50% of the JV and the fines account for roughly 4% of Ford's 2018 sales … in that single Chinese city. Level of inconvenience? Stepping on a LEGO ... with a thick sock on.
Coincidentally the slap on the wrist comes just days after China opened an investigation into FedEx for diverting two packages bound for China, and follows China's threat to "blacklist" US companies.
Translation: were the US and China not beefing, we'd say "cool story, bro" and move on. But they are and we didn't. It remains to be seen how the always level headed braintrust leading the US' trade war efforts will respond to the seemingly "microaggression." May we suggest burning dog feces on the doorstep?
Meanwhile in Mexico ...
"That's gonna be a no from me dog." - POTUS to Mexico
Trade negotiations between the US and Mexico failed to produce an agreement that would postpone tariffs on goods imported to the US. A 5% tariff will be imposed on ALL goods imported from Mexico starting June 10th.
That number will grow to 25% by October 1, 2019 if Mexico does not stop immigrants from leaving the country and coming to the US. The Trump administration said that tariffs may not go into place at all if Mexico made certain concessions during meetings today. Apparently, they did not.
Chinese regulators slap Ford's joint venture with $23.6 million fine  [CNN]
IN OTHER NEWS
- Jeff Bezos has drones, you guys [AP]
- Peloton filed confidentially for an IPO [WSJ]
- Fiat-Chrysler pulls out ... of Renault merger talks [WSJ]