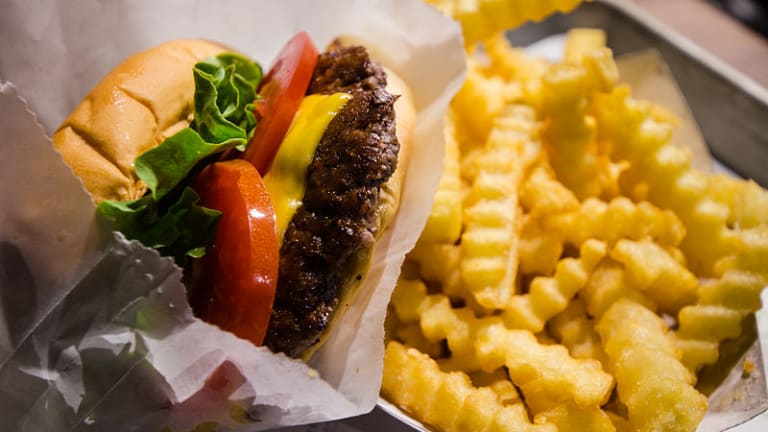 Opening Bell 6.7.19
Fake beef. It's what's for dinner.
Start your day with the Opening Bell powered by The Water Coolest. The Water Coolest is the preferred bathroom stall reading material of finance professionals. Sign up for the free daily newsletter.
STREET MEAT
How much do people like meat alternative? Enough to cause shortages, apparently. The stuff of Ron Swanson's nightmares is flying off shelves at supermarkets and fast-food diners are going apesh*t for dishes featuring Beyond Meat and Impossible Food's fare. FFS, it's even getting people to eat Little Caesar's pizza. 
And the numbers don't lie ...
Shares of Beyond Meat are up almost 300% from its IPO price. And its first earnings report followed suit. The company beat revenue expectations with grocery store sales accounting for $19.6M of revs and restaurants like Del Taco making up $20.6M of BYND's revenue for the company's first quarter as a public company. But its upbeat outlook is what really got Wall Street hot and bothered.
The company announced a $210M annual revenue projection vs. an estimated $205M. Beyond's CEO even went so far as to say he thought the company was being conservative with that figure. And Wall Street certainly doesn't mind that BM continues to eat up market share. Shares were up almost 20% after hours.
Beyond Beyond
Beyond Meat wasn't the only company to pop its earnings report cherry on Thursday. Zoom, the video conferencing unicorn has been on a tear since its IPO, and it continued on that trajectory yesterday. Net income per share of "Chat Roulette for the workplace" came in at 3 cents per share vs. 1 cent expected.
Not unlike Beyond, Zoom lifted second-quarter revenue guidance from $122M to $129M. Unsurprisingly, shares rose nearly 12% after hours.
Beyond Meat stock soars after first quarterly report since IPO  [CNBC]
IN OTHER NEWS
- Google is getting pretty, pretty desperate in the cloud space [CNBC]
- Elliot Management is eyeing Barnes & Noble. In other news, B&N is still in business. [CNBC]