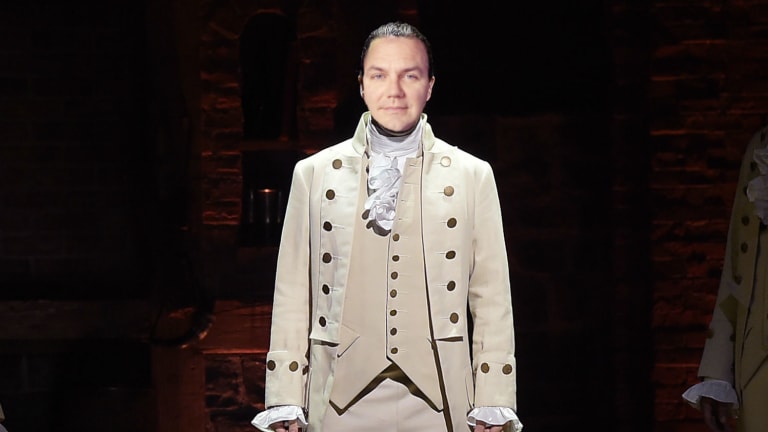 Paul Tudor Jones Not Sure Why President Trump Is So Eager To Bring On The Revolution
These tariffs are just the excuse these Millennial socialists need to final put capitalism out of its misery.
Paul Tudor Jones has been warning for some time that a revolution is coming if we don't do something about it. And by "something," he meant launching a socially-responsible ETF or joining The Giving Pledge, and definitely not raising tariffs on everyone.
"We'll really have to see the impact they are going to have and if the next round of tariffs gets implemented. It's a huge deal. I would say if they get implemented and we go to the $500 billion, I think certainly it's possible it could tip us into recession," Tudor Jones said in an interview Wednesday on Bloomberg TV.

"We haven't seen anything like this in 75 years right? ... There's no playbook for this. You got this interconnected global economy that now all of a sudden for the first time in 75 years we are seeing free trade not being expanded but being diminished ... I think it would have a bigger impact economically than what the market thinks," he added.
Grim as his ravings have become, even Jones has to admit he didn't see things getting this bad this quickly.
"I didn't think we'd have a first cut in 2019," Jones said. "I don't think we would have had that had we not gotten into this tariff battle, and so it has accelerated everything."
So what is one to do while he (and it's usually he, according to Jones) waits this whole mess out?
The recommended strategy will entail a bet on falling rates and rising gold, as well as against the U.S. dollar and "at some point" stocks "at least initially," the Tudor Investment founder told Bloomberg News before an event sponsored by his nonprofit JUST Capital.
And then, of course, retreat to your doomsday bunker or seek political asylum in Monaco or a Gulf emirate or some such.
Tudor Jones says next round of China tariffs could tip us into a recession [CNBC]
Paul Tudor Jones says Fed rate cuts are coming and this is what investors should do [CNBC]