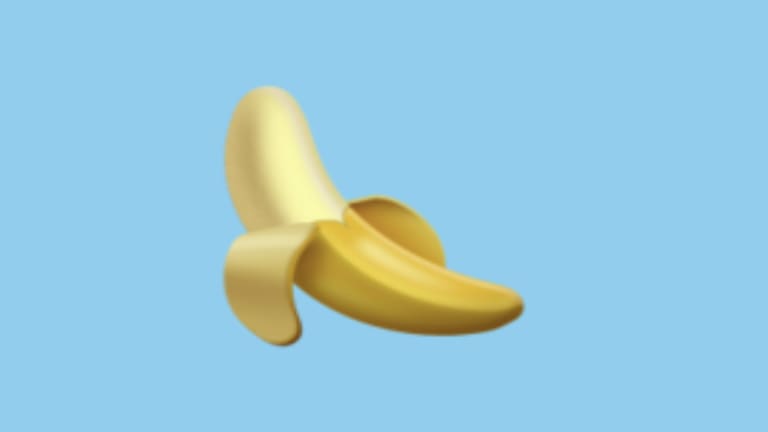 Markets No Longer Capable Of Caring About What's Real Or What's Fake
Would your broker eat this banana?
The blur between what's real and fake these days is growing fast. 
CNBC exemplified that this morning when they botched a headline by mixing up their verbs. In describing the never-ending trade talks, CNBC inaccurately reported Treasury Secretary Steve Mnuchin said "a US-China trade deal is about 90% complete." This was music to algos' non-existent ears, and immediately sent global markets surging. 
The only problem was CNBC used the wrong tense. Mnuchin actually said trade talks were 90% complete. "Were" - as in the past tense.
After CNBC corrected their headline to the appropriate tense, it took algos about 30 minutes to learn the difference between present and past tense, sending stocks lower. A market that has been ridiculed as being fake and manipulated in recent years was literally sent higher by fake news, the latest example of the "real-versus-fake" aspect of market news showing up in various corners of the actual market.
For example, fake meat company Beyond Meat was up around 500% from its IPO price last month. Investors are now paying nearly $50 per burger to own the stock of a company that sells its patties for $3 each in stores. This is not real valuation, it's Beyond Meat's news cycle creating fake value.
Fake metrics reported by companies have been on the rise for more than 20 years. Non-GAAP metrics have gone from being used by 59% of companies in 1996 to 96% as of 2016. Not everyone is drawn to fake things though. Gold -- as real of an asset as you can own -- is sitting at its highest level since 2013. GLD, the world's largest gold-backed ETF, saw the largest inflow of gold bullion to back the value of its shares since 2009 last Friday. 
Today wasn't the first, and won't be the last, time markets are fooled by fake news. The question is how to know whats real versus fake and how it affects your portfolio. So thank the Gods of Finance that CNBC has given us all "Mad Money" to call and ask if our portfolios are diversified between real and fake investments.
Is this how penance works?
Get more Hipster Trader on Twitter @Hipster_Trader