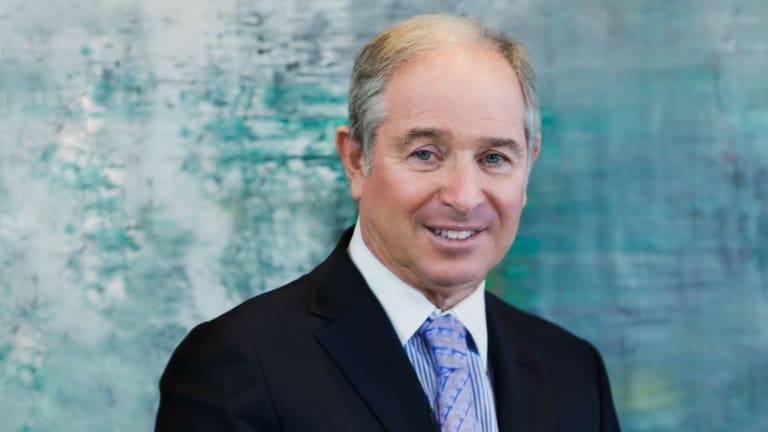 Steve Schwarzman Takes His Money Where It Is Appreciated
Who needs Abington High School when you've got Oxford, guv'nor?
Steve Schwarzman was a latecomer to big-time philanthropy, only starting to slap his name on things with eight- and nine-figure checks about 10 years ago, long after he had 10 figures in the bank. But in that time, he's learned some things. He's learned that his fellow affluent southeastern Pennsylvanians are a bunch of ingrates. He's learned that $350 million doesn't even make you the biggest donor to many major U.S. colleges. And now, he's learned that for about half that, he can earn the title of "largest donor since at least the Renaissance" at arguably the most famous university in the world.
The 150 million pounds ($188 million) contribution will help pay for a new humanities building and the creation of an institute to study the ethics of artificial intelligence, Oxford said in a statement. The Schwarzman Centre will be within the Radcliffe Observatory Quarter, just north of the city center, and will feature a 500-seat concert hall and 250-seat auditorium….

The size of the donation is unusual for U.K. universities, whose fundraising efforts trail their counterparts in the U.S. When hedge fund manager David Harding gave 100 million pounds to Cambridge University in February, it was at the time the biggest single private gift to a U.K. college from a British philanthropist. The nation's universities have collectively received about $1 billion a year on average from donors since 2007, according to data compiled by Bloomberg.
How cute: One American university, Harvard, raises twice that every year. And it does so without Steve Schwarzman's help.
Anyway, we look forward to seeing how the Schwarzman Centre works with its cross-campus alternative-investments funded fellow, the Man Group's machine learning institute.
Schwarzman, Never an Oxford Student, Gives School $188 Million [Bloomberg]