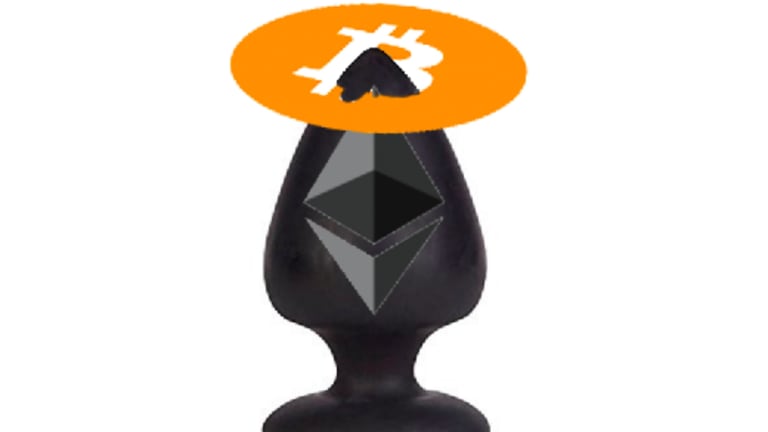 SEC Sues Over ICO That Messaging App CEO Described As "Hail Mary" Cash Grab
A Canadian messaging app notorious for letting minors sext each other selling $100 million in digital currency isn't a securities violation, it's Darwinism.
ICOs are something we don't talk much about anymore, maybe because so many of them ended up being the self-evident canard that they appeared to be at their inceptions. 
But today we have some fresh news on the ICO front -- and by "fresh" we mean "the retroactive unraveling of the ICO craze has begun!"
The Securities and Exchange Commission today sued Kik Interactive Inc. for conducting an illegal $100 million securities offering of digital tokens. The SEC charges that Kik sold the tokens to U.S. investors without registering their offer and sale as required by the U.S. securities laws.
Yes, the SEC is going to go after a Canadian messaging app for selling $100 million of its own crypto to people willing to buy crypto from a Canadian messaging app. The suit alleges that Kik Interactive - most famous for creating the app that allowed Canadian minors to sext one another -- failed to properly allow the SEC to look at the investment soundness of a digital currency backed by an app that, once again, allowed Canadian minors to sext one another.
At the time of publication, our reporting is cannot confirm if the SEC is familiar with the work of Charles Darwin.
But one thing that SEC did discover in its investigation into Kik is the CEO of Kik giving an extemporaneous description of the thinking behind his ICO and accidentally encapsulating the thinking behind the entire ICO boom.
For example, at the June 28, 2017, San Francisco "Bitcoin Meet-up," Kik's CEO specifically cited the dot com era, predicting that "people are going to make a lot of money" with tokens and ICOs and directly comparing investors who would buy in Kik's token "crowd sale" to the venture capitalists who had earlier invested in Kik:
WARNING: What follows is the most wondrous example of modern tech financial theory that we have ever seen. It is a bit long so please sit back and prepare to feel your brain matter begin to leak from your ears:
So, I think – like, for me, I think is like the dot com, for better and for worse. So, you know, there is a lot of hype right now, and people are going to make a lot of money -- people have made a lot of money. People are going to lose a lot of money here. This is coming, right? It's going to happen multiple times as we move through this innovation, but at the end of the day, Amazon and Google came out of the dot com.

And so, this is how I view, like, tokens and ICOs. I think 90% of them probably are going to go to zero, and people are going to lose a lot of money, and you know, the regulators are going to come in. They're going to say, how do we make this (inaudible) for innovation, but still make it safe for consumers, and everybody's going to be trying to figure this out, and it's going to be crazy.

It's going to be – I was in like, high school at the time, but I think like 2001 --in 2000 or 2001, whatever year it was, it's going to be that all over again, and I think for us, it's – we believe that, you know, a few huge economic entities are going to come out of this space, and I think that actually a few huge economic entities have already come into this space. 

And so, I think, you know, like everything, it's risk and reward, but I think, you know, we have a good story, and I think we're trying to do it in a fair, way, and I think our heart's in the right place, and we're going to do everything we can.

You know, what really scares me at the end of the day is disappointing people, and I think what scares me about doing a crowd sale is before, if Kik failed, I would disappoint a bunch of rich people. But now if Kik fails, I will disappoint a bunch of regular people, and that, like, really weighs on me. (Inaudible) we need – so, we're going to do everything we can to make it a win for everybody. 
We might not recover from reading this. Is satire truly dead?
The full complaint is here. Read it at your mental peril.