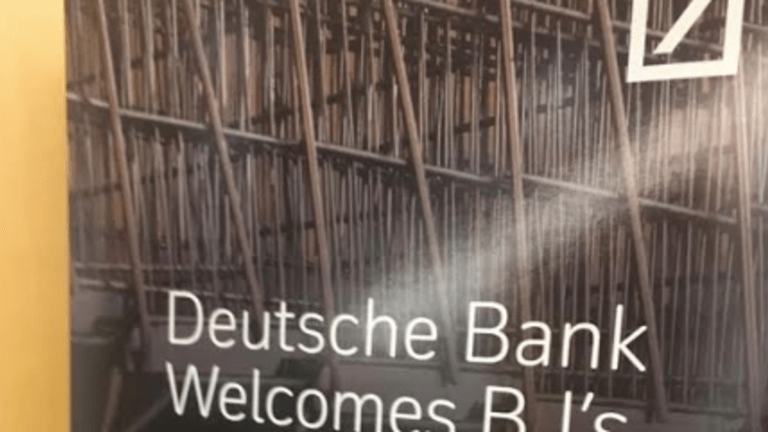 Senior Deutsche Bankers Defecting To Citi And HSBC So, Yeah, It's THAT Bad At Deutsche These Days
Time to "update" your resumes, Deutsche rainmakers.
What if we told you that three big-time bankers are on the move, some of them toting around client relationships with whales like SoftBank and Apollo Global, while others have experience running a European equities desk?
Big fish, right? And what bigger fish might be gobbling them up?
Citi and HSBC.
Yes, we can explain:
Two of Deutsche Bank AG's top New York deal makers are poised to leave the embattled lender ahead of impending deep cuts to its Wall Street investment bank, according to people familiar with the matter.

The veteran bankers, Mark Hantho and John Eydenberg, are in advanced negotiations to join Citigroup Inc., the people said. They would be the most prominent departures from the German lender's U.S. investment-banking operations this year.
Apparently being a big deal at Deutsche these days lowers your poachability hotness rating to "Citi" levels of attractiveness. But this nightmare is even darker for the traders:
In London this week, senior equities banker Edward Sankey quit after almost 15 years at Deutsche Bank to take over as global head of equity capital markets at HSBC Holdings PLC., according to people close to the bank.
Yeah, it's bad out there. If things get any worse at Deutsche Bank, what's left of senior banking staff will find themselves begging for jobs at...[shiver]...Barclays or, Gott bewahre!, UBS.
Deutsche Bank's Mark Hantho and John Eydenberg Poised to Leave [WSJ]