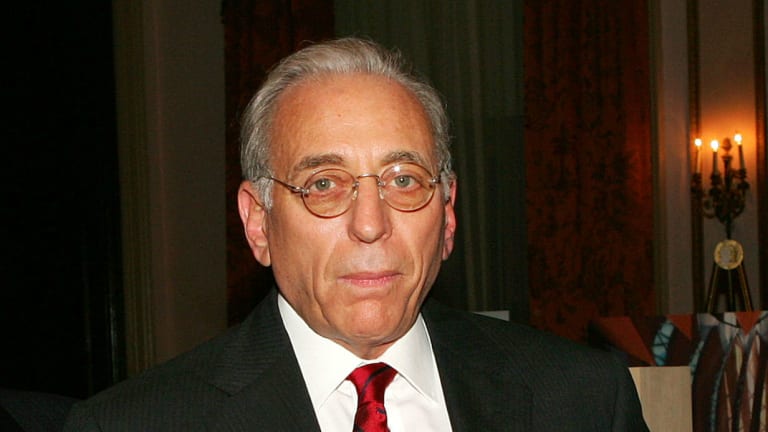 Nelson Peltz May Want To Flush Plumbing Company Out Of Brexit Britain
He also may not. We don't know. But we can guess.
Learning that Trian Partners has taken a large stake in one's company is not usually a happy moment for a company's executives or directors. Trian chief Nelson Peltz does not make it a habit of investing in businesses that he thinks are well run, and he is neither shy of opinions about things nor voicing them, loudly and repeatedly, until he gets his way.
Well, the executives and directors of something called Ferguson Plc have now had that moment, following on another rather unpleasant moment for them.
Activist fund Trian Fund Management LP said it has built up a 6% stake in Ferguson Plc, disclosing the investment days after the British plumbing products company reported disappointing results and slowing growth in its biggest market….

"Trian...looks forward to working with them to explore and implement initiatives that it believes can create long-term shareholder value," the fund's Trian Investors 1 Ltd unit said in a statement.
Here's the thing, though: There's no obvious fatberg clogging up the pipes at Ferguson that can be neatly blown apart by Peltz's usual arsenal. In fact, Ferguson's already done most of what your average hedge fund activist might want.
Management has already gotten rid of less attractive bits of the business: Ferguson spent the last decade selling off noncore assets in countries like France where its returns and market share were low. It is growing nicely in its main U.S. market and total shareholder returns have been impressive over the last decade—Ferguson's 20% annual average is double what the wider U.K. index manages.
This, of course, leaves only wild speculation about what "initiatives" Peltz may wish to discuss with Ferguson CEO John Martin. A bit of economic imperialism, for instance, to both bring Ferguson closer to the people it actually sells stuff to and distance itself from the future impoverished hell-state that will be the post-Brexit United Kingdom, with maybe little boost in multiples.
One theory is that the fund will push the board to move Ferguson's listing out of London. A statement describing it as "an attractive business that trades at a discount to comparable U.S. peers" seems to point in that direction. And it does make sense given the plumbing company now makes over 90% of its revenue in the U.S. and reports in dollars…. Before today's bounce, it changed hands for 13 times projected earnings. More residential-focused companies Lowe's and Home Depot command 16 and 19 times respectively. Watsco, an industrial supply business, fetches 24 times. It is possible that Ferguson's misleading association with the U.K. and its chaotic withdrawal from the European Union has given its stock an unwarranted discount that would disappear if it moved.
Ferguson surges as activist fund Trian takes 6% stake [Reuters]
Nelson Peltz Needs Help To Tackle the Plumbing [WSJ]