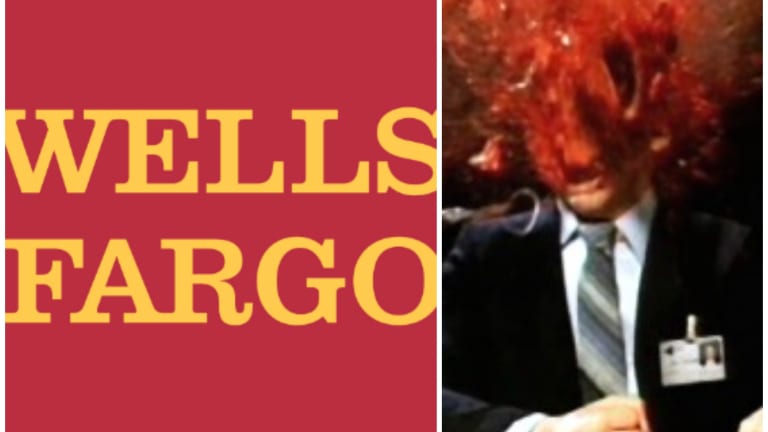 Desperate To Overhaul Its Risk Management Team, Wells Fargo Turns To Executive From [Checks Notes] Deutsche Bank?
You never fail to shock us with your hiring decisions, Wells Fargo.
Less than 24 hours after making everyone moan by mulling over the possibility of keeping Allen Parker as CEO on a permanent basis, Wells Fargo has apparently decided to outdo itself.
Wells Fargo & Co said on Thursday that it had appointed Deutsche Bank's Kate Clifford-Toomey to be chief operating officer for corporate risk.

Clifford-Toomey joins the risk management team, led by Chief Risk Officer Mandy Norton, at a time when the bank is working to overhaul its risk management procedures to satisfy regulator demands.
No disrespect to Clifford-Toomey, who is more than likely a great risk management executive, but is Wells Fargo really trying to get regulators to believe that it's turning things around by poaching regulatory talent fro Deutsche's US operations? This is like trying to shore up confidence in your corporate code of conduct by hiring the head of HR from The Weinstein Company. Or trying to rebuild your NBA franchise by luring away front office talent from the Knicks.
Anyway, congrats on the hire![?]
Wells Fargo hires former Deutsche Bank executive for risk management team [Reuters]