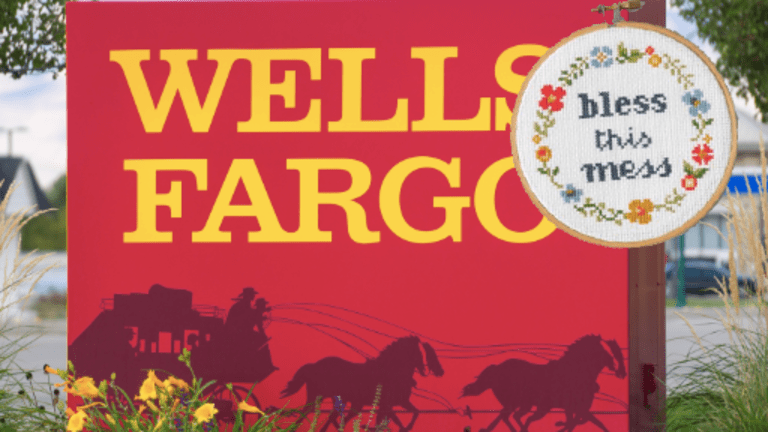 Wells Fargo Considering Just Admitting That No One Wants To Be CEO Of Wells Fargo
The Stagecoach is about to just give up and let its lawyer run the place.
When Tim Sloan admitted in late March that he was the not the person to restore Wells Fargo to baseline credibility, it provided Wells Fargo the opportunity to fully renovate the c-suite from the corner office on down, and give everyone inside and outside the bank a clear message that things were changing at The Stagecoach.
Days ago, we were all still under the impression that Wells Fargo was taking its sweet-ass time to make that happen, mostly because the master plan was built around an inherently Sisyphean approach to finding the right woman. But while some people had lost their patience with this strategy [cough, Jamie Dimon, cough], we were almost starting to respect the bank for making sure that it didn't screw this up again, no matter how long it had to labor under the leadership of interim CEO C. Allen Parker.
And we say "Almost" because according to Reuters:
Wells Fargo & Co board members are considering keeping interim Chief Executive Allen Parker in the job permanently even after saying they would seek an outsider to fill the role, according to two sources familiar with the board's thinking.
We have to ask, and we don't want to be rude, but...what the fuck is wrong with you, Wells Fargo?
Tim Sloan's most fatal flaw was that he worked for John Stumpf. Well, bad news, Allen Parker's never going to overcome the fact that he was Sloan's wartime consigliere. And are we even going to talk about what your "friends" in Congress are going to think about you hiring your white male former corporate lawyer to run the show?
Board members started warming up to the idea of keeping Parker after he made a good impression on stakeholders including regulators, investors and employees.

"He's obviously exceeded expectations and that's a credit to him," said Steven Potter, CEO of executive recruiting firm Odgers Berndtson U.S.
Clearly, we have no understanding of the intimate goings-on inside Wells Fargo, and we're open to the opinion that Parker is a very capable executive, but are we really supposed to just sit here and not laugh at the notion of exceeding expectations as the interim CEO of Wells Fargo right now? Just don't allow a multi-billion fraud scandal to happen and you're way ahead of the last two guys.
But, hey, we don't know much about Parker. Maybe he is capable of charming regulators and Democrats in Congress, giving Wells the breathing room it requires to get right in the next 5-10 years. Tell us a fun fact about Parker that might change the minds of people like Elizabeth Warren and Maxine Waters, who wanted to see a performative decision by the board that would allow a woman to make history at the reins of The Stagecoach...
Parker joined Wells Fargo as general counsel from law firm Cravath, Swaine & Moore, where he was partner in charge of managing the firms operations.

Through his work at the firm defending high-profile clients like former U.S. Secretary of State Henry Kissinger, he also developed relationships in Washington that will be helpful while navigating Wells Fargo's regulatory problems.
Seriously, Wells Fargo, what the fuck are you doing? This is all about perception now, and you're making almost the same mistake as last time but expecting a different result. There's a name for that.
Just call Ruth Porat. Make us look smart.
Exclusive: Wells Fargo board weighs keeping interim CEO in place - sources [Reuters]