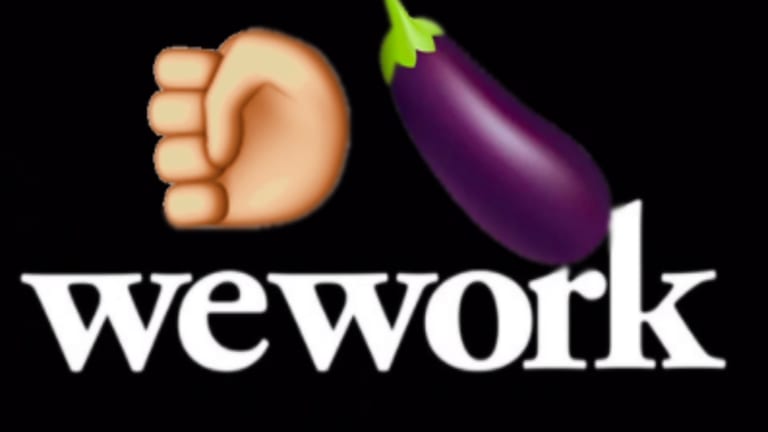 WeWork CEO Has Already Done His Own Private IPO
Adam Neumann just got too excited to wait, you guys, but he only cashed out like $700M.
There is a strange, almost Dadaist beauty to the way in which WeWork has decided to enter life as a public company.
After basically admitting that it will go public because it can no longer bleed the exsanguinated private equity market, WeWork has essentially forced analysts approach its accounting results like a parent trying to understand the finances of their Millennial child, made no attempt at pretending that it will ever turn a profit, and consistently failed to behave like a real company that deserves to be valued at almost $50 billion by real market forces.
The decision-making inside WeWork has been so consistently free of any basic humility or business logic that we were beginning to wonder if this company was capable of growing up in time for its IPO. But according to the WSJ, it seems like there is a positive development on that front:
WeWork Cos. co-founder Adam Neumann has cashed out more than $700 million from the company ahead of its initial public offering through a mix of stock sales and debt, people familiar with the matter said—an unusually large sum given that startup founders typically wait for the IPO to monetize their holdings.

Mr. Neumann, who is chief executive of the shared office-space giant and remains its single largest shareholder, over several years has sold some of his stake in the company and borrowed against some of his holdings, the people said.
Only $700 million? Adam Neumann's leadership skills are glowing up, you guys. Sure, we've never heard of a CEO cashing out an amount of money this staggering in the leadup to mid-eleven-figure IPO, but the old Adam Neumann would have cashed out like a billion-five and spent it all on private surf trips to Bali and vegan CBD-infused mattress startups. This is the new, public-facing Adam Neumann and he is ready for primetime. He only cashed out $700 million and put it into stuff like...
His other investments include commercial properties and stakes in startups, including a medical cannabis company. He has also given away more than $100 million, according to people familiar with his finances who declined to name specific recipients.
See? That's some personal growth right there. Don't see these as huge outlays of WeWork's pre-IPO revenue on risky bets that might never pan out, see them as "opportunity costs to understand that Adam Neumann is getting better" at this whole acting like a borderline adult who deserves your investment thing.
And maybe this is the sign we all need to realize that WeWork is beginning to understand that it cannot influence perception by trying to bend reality...
Investors in startups have generally frowned upon founders who cash out large chunks of shares ahead of a public-markets debut, because it raises questions about their confidence in the company. On the other hand, people close to Mr. Neumann say, his borrowings against some of his WeWork shares indicate that he is bullish on the company's long-term prospects.
Hahaha, JK, this is WeWork we're talking about. 
This IPO is gonna be amazing!
WeWork Co-Founder Has Cashed Out at Least $700 Million Via Sales, Loans [WSJ]