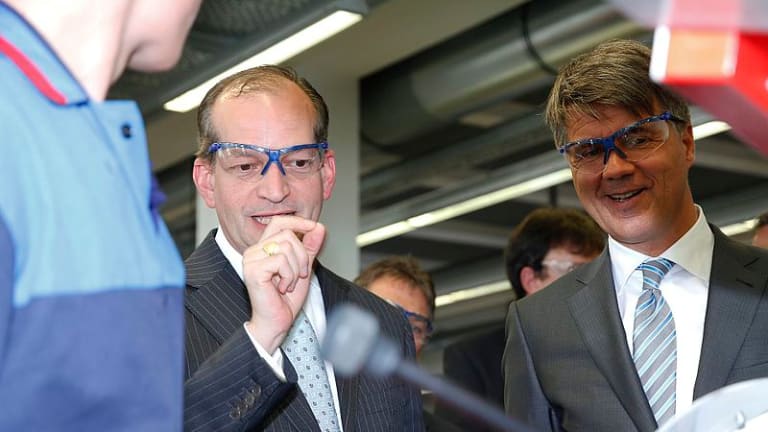 Inept Labor Secretary Resigns For Being Inept Federal Prosecutor
Alex Acosta is gonna go find something else to do badly now.
When Alex Acosta was named Labor Secretary, after President Trump's first choice for the job proved even more toxic to senators than Wilbur Ross or Steve Mnuchin, he had one job: Kill the fiduciary rule. This seemingly modest goal eluded Acosta's modest talents; it fell to the courts to do the job. That, however, is not why he is resigning from the job. Instead, it's due to his incompetence in his last taxpayer-funded post.
Labor Secretary Alex Acosta said Friday he will resign amid controversy over the way he handled a sex crimes case against wealthy businessman Jeffrey Epstein a decade ago when he was U.S. attorney for southern Florida…. Acosta's team struck the plea deal with Epstein in 2008, according to the Miami Herald, concealing the number and extent of his crimes from his victims. The deal allowed Epstein to avoid federal prosecution and shuttered an ongoing FBI investigation that might have revealed other victims and accomplices.
Of course, that kind of thing is S.O.P. for white billionaire hedge fund managers who are friends with a future president of the United States. But, embarrassingly, Epstein may have got that treatment without even being one.
There is little evidence that Mr. Epstein is a billionaire.

Mr. Epstein's wealth may have depended less on his math acumen than his connections to two men — Steven J. Hoffenberg, a onetime owner of The New York Post and a notorious fraudster later convicted of running a $460 million Ponzi scheme, and Leslie H. Wexner, the billionaire founder of retail chains including The Limited and the chief executive of the company that owns Victoria's Secret…. With Mr. Wexner, Mr. Epstein formed a financial and personal bond that baffled longtime associates of the wealthy retail magnate, who was his only publicly disclosed investor.
So, uh, what about the fiduciary rule?
The DOL is scheduled to release in December a revised fiduciary rule that Mr. Acosta told lawmakers would likely be fashioned around the centerpiece of the SEC package, Regulation Best Interest, or Reg BI.

The December timeline may be in jeopardy now that Mr. Acosta is stepping down in the wake of renewed scrutiny of a lenient plea deal he cut with alleged sexual offender Jeffrey Epstein when Mr. Acosta was a U.S. attorney in Florida.
A fitting epilogue to the Alex Acosta secretaryship.
Trump Labor Secretary Alex Acosta resigns amid pressure from Jeffrey Epstein sex traffic case [CNBC]
Jeffrey Epstein's Fortune May Be More Illusion Than Fact [NYT]
Departure of Alexander Acosta could slow DOL effort to revise fiduciary rule [InvestmentNews]