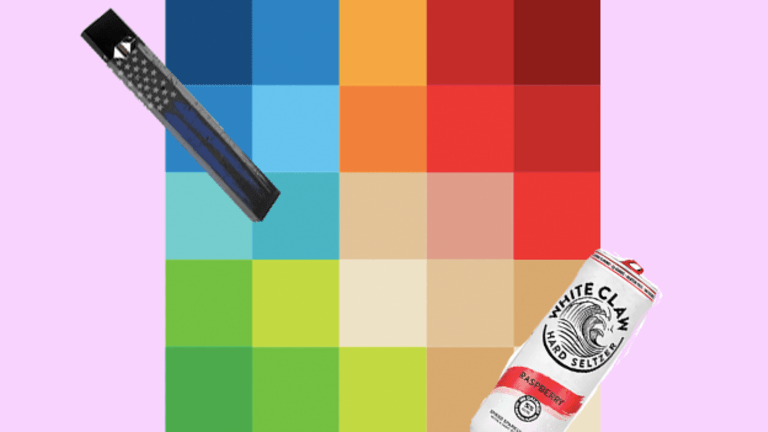 Altria Hoping That Juul And Pot Will Keep Smokers From Going White Claw All Over It
The tobacco giant appears eager to disrupt itself.
The days of Mad Men, where chain-smoking and drinking in the office were the norm, have been replaced by riding Birds around town with a Juul in your mouth and a White Claw in your hand.
Juul is to the tobacco industry what White Claw is to the craft beer industry. Both products have quickly become "healthier alternatives" to two of the oldest vices: alcohol and cigarettes.
Despite owning 35% of Juul, Altria is getting smoked (pun intended) after reporting results yesterday. Investors are not happy that it revised its forecast for a decline in U.S. cigarette volumes for the second time this year. The company also told investors it's "too soon" to judge the international expansion of its $13B acquisition of Juul.
Altria investors' expectations for Juul are extremely high. The company already has more than 70% of the electronic cigarette market. But since the acquisition, Juul has faced increased pressure as teens' usage of vapes, particularly Juul, continues to worry lawmakers. San Francisco is set to ban Juul and other e-cigarette sales in 2020 unless they receive FDA approval. The former FDA Commissioner even said "Juul is in a hard spot to ever get their product approved."
Altria isn't going to let the death of cigarettes and Juul make or break them though. They've diversified into everyone's favorite thing to smoke by buying a 45% stake in cannabis company Cronos. They're also taking a shot with oral nicotine pouches and iQOS, a heated tobacco product they will license from Philip Morris International.
Altria investors aren't used to being in this position, as the stock was by far the easiest way to make money up until a couple of years ago. With yesterday's earnings report wiping out all of this year's gains, Altria is desperate to make investors forget cigarettes are going to go the way of the dinosaurs.
Get more Hipster Trader on Twitter @Hipster_Trader