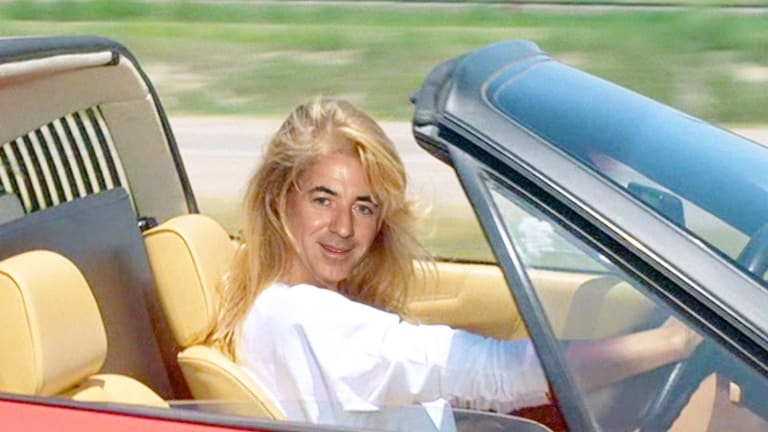 The Ackmanaissance Is Getting Stronger
The magic of love now has Bill Ackman up more than 45% in 2019.
We don't want to be hyperbolic, but Neri Oxman is the most impactful figure in the history of asset management. 
Even CNBC tacitly agrees:
Longtime activist investor and Pershing Square Capital Management chief Bill Ackman's win streak showed no signs of stopping halfway through 2019 as returns approached historical levels.

The net asset value of Pershing Square Holdings, Ackman's publicly traded vehicle, rose 45.3% in the first half of 2019, according to a regular update to the fund's website. The Pershing Square returns represent sizable outperformance versus the broader market despite the best annual start for the S&P 500 since 1997, with the index up 17.35% through June 30.
The Ackmanaissance -- which some of you haters said would never last -- is picking up steam. Fueled by true love and an emotional Icahn-ectomy, Bill Ackman is engineering one of the greatest comeback stories in the history of business. Three years ago, the Ack Man couldn't have found a solid investment if his tennis game depended on it, but now the guy can't miss:
Pershing's recent success is in large part thanks to the outperformance of a handful of lucrative equity investments and keen stock picking, such as Chipotle Mexican Grill, Starbucks and Howard Hughes Corp. Ackman manages the public vehicle's portfolio though investment firm Pershing Square Capital Management.
 Even his old bad ideas are coming good. Like this stinker from Sohn 2017:
Another strong performer for Pershing this year is Howard Hughes, which recently hired bankers at Centerview Partners to explore strategic alternatives that include a sale of the company, people familiar with the matter told CNBC last week.

A potential take-private buyout could help the company realize a valuation that the Hughes board, led by Ackman as chairman, feels is appropriate. The stock is up 32% year to date.
We'd say that other hedge fund managers could learn a lot from The Ackmanaissance, but we'd be lying. This phenomenon is not about investing, it's about finding true love.
So, David Einhorn, stop shorting Tesla and start spending your nights on eHarmony.
Pershing Square up 45% in the first half of 2019 as Bill Ackman win streak continues [CNBC]