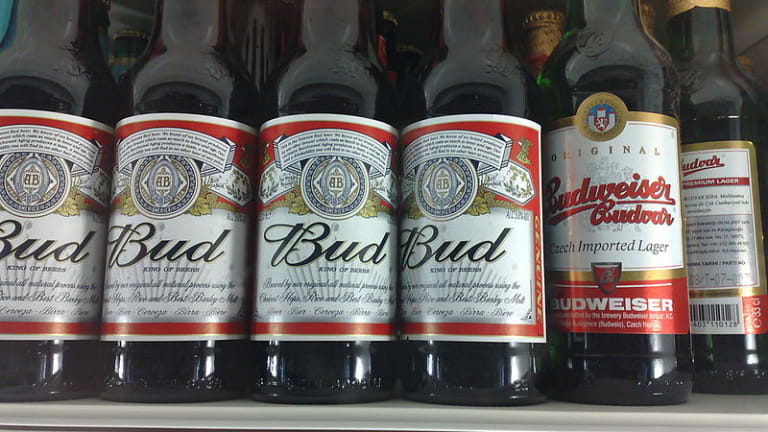 A-B InBev Asia IPO As Watered-Down, Badly Made And Unloved As Its Beers
Let the brewing giant show you how it's not done.
The world's largest brewer had the year's biggest initial public offering in mind. A quick and easy way to raise about a tenth of its massive dead load in Hong Kong, with the proceeds going to pay it down. And then in it wasn't quick and easy, and then it wasn't an IPO, and instead was the biggest withdrawn IPO in eight years.
How does something like this happen? Well, by doing everything wrong. A-B InBev decided it was smarter and knew better and was more valuable than anyone else thought, and reaped the rewards. Let us count the miscalculations.
· Hong Kong IPOs usually avoid the sleepier summer months. A-B InBev thought the market would like nothing better than a frosty, flavorless American lager to perk things up.
· Hong Kong IPOs usually rely on cornerstone investors to get things done. A-B InBev didn't.
· The Hong Kong market's been pretty weak this year. A-B InBev didn't seem to notice.
Oh, yea, and A-B InBev thought way more highly of itself than the people it was asking to buy shares of A-B InBev.
From the get-go, things didn't look too healthy. Unusually, it was only after several days—on July 5—that a person familiar with the matter said the deal was covered, meaning orders matched the $8.3 billion to $9.8 billion of shares on sale…. That slowness may have suggested to buyers that demand was weak, prompting them to scale back orders or demand a lower price, said a Hong Kong equity banker who wasn't involved….

"It doesn't offer enough prospects for margin expansion and profit growth to justify its high valuation," this person said, highlighting a mix of developing and mature markets, from India to Australia.

Even the lowest end of range, or 40 Hong Kong dollars (US$5.11) a share, corresponded to a 72% valuation premium over Carlsberg and 57% over Heineken, two major European rivals, according to Sanford C. Bernstein estimates.
Investors Balked at Pricing for Canceled Budweiser Listing [WSJ]