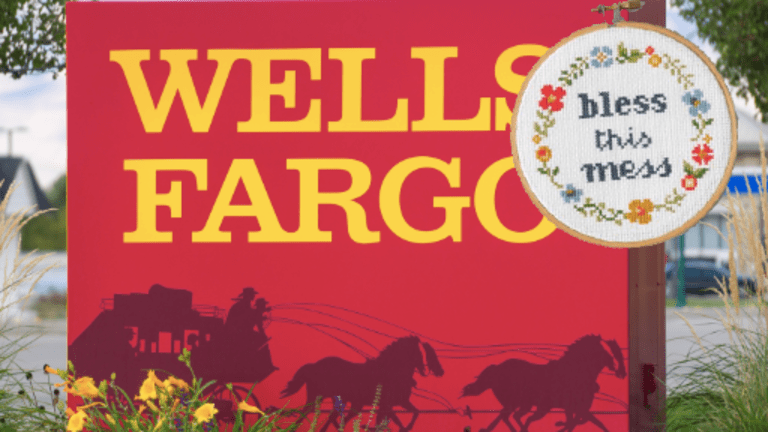 Wells Fargo Circling The Wagons Around A Solid CEO Hire, Will Probably Still Screw It Up
Cathy Bessant is at the top of the list, but this is Wells Fargo.
In the miasma of all the crazy news that's been flooding our psyches, we almost forgot that there's a $2 trillion bank out there still looking for a new CEO. 
But, according to Bloomberg, that search is perhaps winding down:
After twists and turns in the search, Bank of America Corp.'s Cathy Bessant is among executives who remain in talks with Wells Fargo, while JPMorgan Chase & Co.'s Gordon Smith won't be taking the job, according to people with knowledge of the situation. Still, directors have yet to settle on a long-term successor for Tim Sloan, who abruptly stepped down in March, the people said, asking not to be named discussing the confidential process.
Bessant would be a very very strong choice for this gig. She's the COO and CTO of the second-biggest bank in the land, has decades of top-level experience in pretty much every category Wells Fargo needs to address, and she's a woman, which has been unsubtly important to the people making the decisions at Wells. So if she wants this terrible job, congrats to everyone on a very good hire!
Right?... Oh, Wells Fargo, are you really going to somehow fuck this up?
Senior executives at Wells Fargo have pushed for months to keep interim CEO Allen Parker around longer, and he's privately signaled his willingness to see through the bank's rehabilitation, people familiar with the situation have said. Parker joined the firm as general counsel in 2017, after its first scandals emerged, to help clean things up.
If you're going to keep letting insiders keep running the show, why not give Bessant mercy and just cut a deal with John Stumpf to come back? He's available.
Wells Fargo CEO Hunt, Day 106: Talks With a Top BofA Executive [Bloomberg]