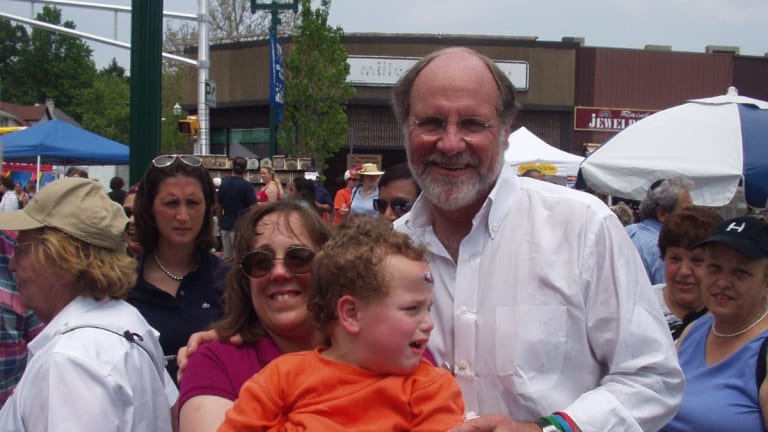 Jon Corzine Barred From Losing His Own Money Differently From How He Loses Client Money
Which is nice but kind of beside the point, no?
It's been a slow start for promising new hedge fund JDC-JSC Opportunity Fund. Founded by a former very senior Goldman Sachs executive, top futures brokerage chief and one-time successful politician, the new firm had hoped to raise $300 million when it debuted early last year. But investors were only willing to put up a sixth of that in its first year.
This may seem surprising until you remember that JSC stands for "Jon Stevens Corzine," and that the middle resume line enumerated above did not end well. (Nor, for that matter, did the third, especially for the people of New Jersey, as it led to eight years of Chris Christie as governor, but that is for another time.) Since then, things have taken a slight turn for the better, as JDC-JSC now boasts in excess of $600 million in assets, thanks in at least part to the leverage Corzine is so fond of. Which is great for the guy, except that now he needs the SEC's permission to keep managing it, and the SEC might rightly be a little wary of letting a guy who at the very least should have been overseeing the misplacement of $1 billion in customer money do such a thing.
And, it turns out, the SEC is a little wary of it. But the SEC is even more wary of the work it'd have to do to keep Corzine out of the hedge fund business. So, in collaboration with Corzine's lawyers, it's come up with one of its patented ineffectual solutions to look like its doing something to protect investors.
The Securities and Exchange Commission will place a series of restrictions on the firm Corzine is using to stage a comeback, according to a June filing. The most humbling: an unusual ban on the wagering of his own capital separately from investor money. It was this kind of proprietary trading that helped sink his prior firm, MF Global Holdings Ltd., eight years ago…. In a proposed agreement with the SEC, Corzine can put personal capital in the Opportunity Fund, but is prohibited from trading his own money in a separate pool at the firm, the industry source said. Some managers do set up internal funds to trade money from principals or employees. Corzine's startup must also adopt procedures to protect customer cash and hire an independent compliance consultant, among other limits.
Corzine investing his own capital separately from investor money isn't what helped sink MF Global eight years ago. Corzine investing MF Global customer money in wildly leveraged and vaguely unaccounted for European sovereign bonds is what helped sink MF Global eight years ago. It is hard to see how saying, "You can invest client money, and your own money as a client, but not your own money adjacent to that of clients" actually protects JDC-JSC clients from Corzine blowing their money on massive, ill-timed and ill-judged bets on things, especially since the words "leverage limits" do not appear to appear in the SEC deal, but then again I guess that's what JDC-JSC's handful of clients signed up for in the first place. But the compliance babysitter is nice, I guess.
Corzine Accepts Prop Trading Ban in His Wall Street Resurrection [Bloomberg]