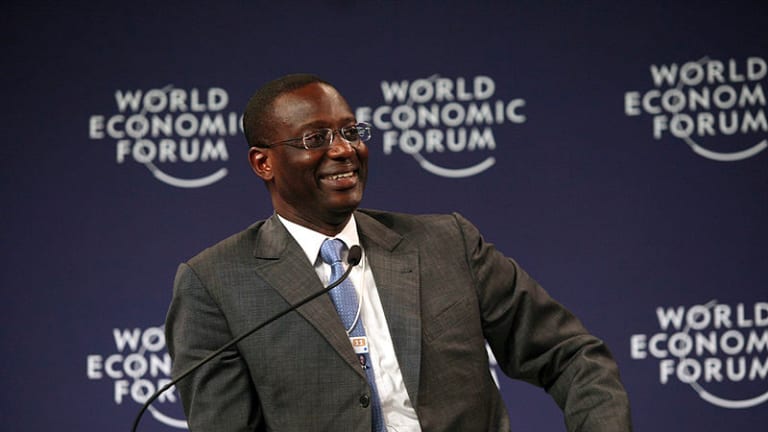 Tidjane Thiam Tells Fed Where To Stick Its Stress Test
'Cuz that's the only thing Credit Suisse is failing at these days.
Shortly after taking the helm at Credit Suisse, Tidjane Thiam was getting the kind of comparisons newly-minted bank CEOs very definitely do not want. People were literally counting the days until he went the way of Dick Fuld and John Cryan. But would you look at him now?
"If you had asked me a year and a half ago, I would have been negative on Credit Suisse and said [Chief Executive Tidjane Thiam] was a dead man walking," said Octavio Marenzi, CEO of Opimas, a consulting firm to banks. "He has pulled a rabbit out of the hat. He has been able to manage costs in a very disciplined way without sacrificing revenues too much."
That's right: Thanks to all of that very disciplined cost management, CS is riding high, with profits up by nearly half in spite of flat revenue (thanks, again, to spectacular cost management). Of course, as CEO of Credit Suisse, Thiam is not entitled to unvarnished good news, and this bit came alongside an incomplete from the Fed on its latest stress test. But you know what? If it means not looking like banks that pass their stress tests, Thiam can't wait to fail his next.