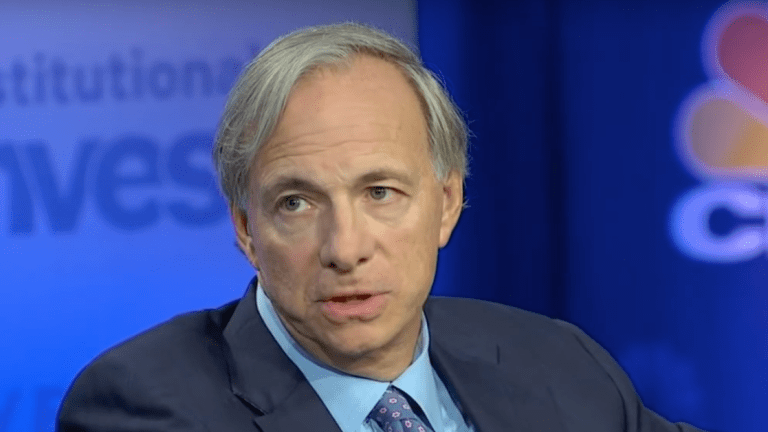 Connecticut Politicians May Want To Ask Themselves: Have They Earned A Right To An Opinion?
Ray Dalio's $100 million for the state's schools lies in the balance.
Ray Dalio loves Connecticut. Really, he does: It is the perfect place for hyenas to gorge on wildebeests in airy, leafy, suburban comfort. He's the state's largest philanthropist, and is so attached to the place that when the the boat people of Stamford rose up in revolt against his planned magical forest along that city's waterfront, he didn't pick up sticks for friendlier, tax-breakier climes further south along I-95, but simply settled for a slightly more bucolic campus in Westport. And in April, he took his generosity to a new level, pledging nearly five times as much as Bridgwater had received in tax breaks to help the state's underperforming schools—which are destroying capitalism and democracy, IHO—on top of the money he'd already given to help its perfectly-well-performing schools such as The Brunswick School and Greenwich Country Day. How's that for a return on investment, Connecticut?
Of course, that $100 million didn't come no-strings-attached. Ray Dalio wasn't just going to let a bunch of bureaucrats in Hartford spend it all on administration and caviar and whatever else they're already spending it on to get such crummy schools back in return. So he demanded the state put in $100 million of its own, and scrounge up $100 million from some people less-philanthropic than Ray Dalio to make it work. Oh yea, and he expects the governor and the leaders of the state legislature to personally serve on the program's board. And on the theme of destroying democracy, one more thing: Pesky state disclosure and ethics rules could not apply. Radical transparency is in the eye of the beholder.
Before making those demands, Dalio perhaps should have a had a little chat with fellow captain of industry and public-school-donator Steve Schwarzman about the fickle ingratitude of ordinary people and their elected representatives to such undoubtedly selfless gestures, such that would make Dalio long for mere boat people.
"Who is my master? The way this is done is problematic," said House Minority Leader Themis Klarides, R-Derby. "Everything is supposed to be done in the light of day. I don't know what happens if a publicly elected official has a fiduciary responsibility to this nonprofit corporation. What rules do I follow?"…

According to sources familiar with the budget talks, an earlier proposal that was discarded would have allowed each of the legislative leaders one appointment, but the Dalio Foundation would have had the power to block any of those legislative decisions….

Deputy House Minority Leader Vincent J. Candelora, R-North Branford, irked Lamont when, during a June 3rd House floor debate, the lawmaker said these exemptions make Connecticut residents little more than "peasants" waiting for the wealthy to "sprinkle" dollars on their school districts.
Dalio funds for CT schools come with 'problematic' conditions [Middletown Press]
Bridgewater Associates: "Ask yourself whether you've earned the right to have an opinion"