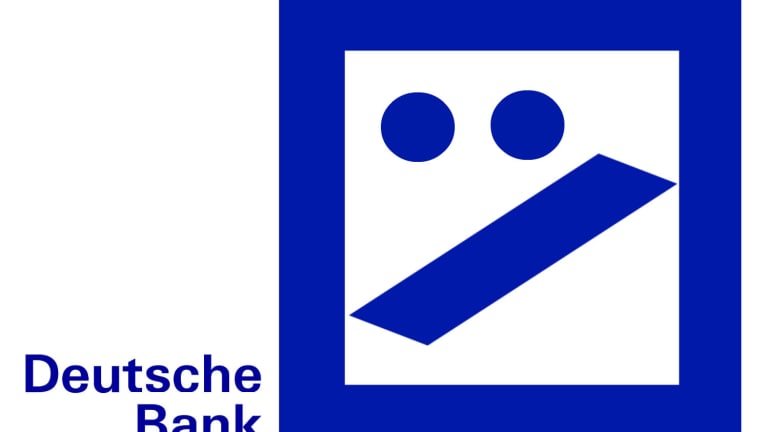 Deutsche Bank Is Done Watching Goldman Sachs Hog The Spotlight On The 1MDB Scandal
What's the German compound word for "Get off my lawn!"?
It's literally always Deutsche Bank, even when it's somebody else's huge mess...
The sprawling, multibillion-dollar Malaysian development fraud scandal that has toppled a prime minister and stretched from Hollywood to Wall Street is threatening to implicate another major global financial institution: Deutsche Bank AG.

The U.S. Justice Department is investigating whether the German lender violated foreign corruption or anti-money-laundering laws in its work for the 1Malaysia Development Bhd. fund, which included helping the fund raise $1.2 billion in 2014 as concerns about the fund's management and financials had begun to circulate, according to people familiar with the matter.
Remember when 1MDB was Goldman's thing? And how DJ D-Sol had to wrestle with Uncle Lloyd's legacy fuck up? Well, funny story: 
The investigation into Deutsche Bank has been helped in part by a former Goldman Sachs Group Inc. executive, Tim Leissner, who is cooperating with authorities, according to the people familiar with the matter. 
And it gets even "better..."
Prosecutors are focused, in particular, on the role of one of Mr. Leissner's former colleagues, Tan Boon-Kee, who worked with Mr. Leissner on 1MDB-related business. She then left Goldman to become Asia Pacific head of banking for financial-institutions clients at Deutsche Bank, where she was involved with further 1MDB dealings, according to the people familiar with the matter. She was interviewed by Singaporean authorities last year, said a person familiar with the matter.

Ms. Tan left Deutsche Bank last year, after the bank discovered communications between her and Jho Low, the Malaysian financier described by the Justice Department as the central player in the 1MDB scandal, according to a person familiar with her exit. Neither she nor the bank have commented publicly about the reason for her departure.
And lest anyone think this is just a clear case of Deutsche getting hit by Goldman's shrapnel...
But Deutsche Bank, too, played a large role in a variety of transactions related to 1MDB. In the most recent version of the Justice Department's civil asset-forfeiture complaint, in which it details the 1MDB scheme at length, Deutsche Bank is mentioned 167 times. Goldman Sachs is mentioned 56 times.
Well, as the Deutsche Bank creed states: "I'll be all around in the dark corners of finance - I'll be everywhere. Wherever you can look - wherever there's a bad loan, so insolvent billionaires can eat, I'll be there. Wherever there's a cop beatin' up a sex criminal, I'll be there clearing trades for the pervert. I'll be in the way guys yell when they're getting laid off by the tens of thousands, and when the people are revolting at Wall Street and the stuff we do and finin' us for doing everyone's money laundering - I'll be there, too."
U.S. Investigating Deutsche Bank's Dealings With Malaysian Fund 1MDB [WSJ]