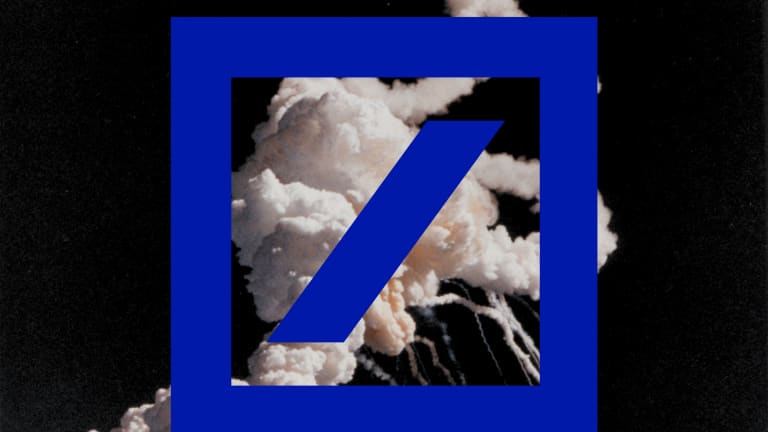 Deutsche Bank Predictably Manages To Do The Right Thing In Totally The Wrong Way
The whole cutting-things-to-the-bone-and-firing-everyone-before-lunch thing totally would have worked seven years ago. Now? Maybe not so much.
Having tried and failed at its ambition to be a petting zoo or Schnapps distillery or sausage purveryor or Wells Fargo or, most hilariously of all, Goldman Sachs, Deutsche Bank has at last settled upon what it will be going forward, which is to say, what it was 149 years ago.
The era of going head to head with international banking giants in a high-risk, high-bonus game of global finance is ending as the bank goes back to what it was created for in the late 19th century: serving Germany's big companies…. The investment bank is a key focus of the revamp. The unit, which accounts for roughly half of Deutsche Bank's revenue and which was a major actor in its downfall, will be broken in two. The transaction bank will be lifted out and merged with the commercial clients segment that's currently within the retail division, people familiar with the matter have said.

The change is designed to accelerate the shift away from acting as the first port of call for institutional clients such as asset managers and hedge funds toward selling cash management, trade finance and hedging products to corporate clients.
To achieve those much more modest goals, Christian Sewing & co. have decided they don't need equity sales and trading operations outside of Frankfurt or most of what made it a bank, or 18,000 of you, who had better not think about expensing a final lunch on the company.
Staff at Deutsche Bank's London office who were told to clear their desks by 11am today are hitting the nearest pub as more than 3,000 of them look set to lose their jobs amid a major global restructuring.

Tearful workers were told to pack up their belongings just hours after the German firm revealed it would cut 18,000 jobs globally by 2022.
All of it too little, too late, and probably all for naught.
"For Deutsche Bank, this is the last chance — but these measures have come far too late," said the institution's former chief economist Thomas Mayer in an interview with Business Insider. "The turnaround should have come no later than when former CEO Josef Ackermann left the bank in 2012."

Mayer suspects that Ackermann had sensed the crisis Deutsche was experiencing and, as a result, recommended former president of the Deutsche Bundesbank, Axel Weber, as his successor…. But Ackermann wasn't able to push Weber through — Anshu Jain and Jürgen Fitschen were introduced as joint leaders with Weber instead going to major Swiss bank UBS.
Retail banking in Germany has never made much money. Hundreds of savings banks and state-backed lenders compete against commercial banks like Deutsche for customers. And the emphasis is on saving rather than borrowing, leaving banks with excess deposits to invest at the European Central Bank's negative interest rates…. However, there isn't much Deutsche can do about this. It needs the deposit base provided by its German retail bank to fund a more lucrative business serving corporate clients.

The new targets announced Sunday leave very little room for error.
Certainly, Deutsche Bank's investors and clients do not seem all that sanguine about the possibilities for success.
Deutsche Bank shares slumped more than 5% as the German lender announced a mass restructuring program over the weekend.
Renaissance Technologies, the hedge fund giant that Deutsche Bank AG has counted as one of its largest clients, has been taking money out of its prime brokerage accounts with the German lender over the past few months, according to people familiar with the move.
On the bright side, one of the many, many, many, many, many, many, many, many, many scandals that have gotten Deutsche Bank to this point was, at least, slightly less serious than initially feared, at least from a criminal perspective.
Andreas Hauschild, a former managing director at Deutsche Bank, was found not guilty of manipulating the Euro Interbank Offered Rate, or Euribor, at Southwark Crown Court, the U.K.'s Serious Fraud Office said on Thursday…. Mr. Hauschild's acquittal follows the conviction of four other bank executives, and the acquittal of two others, in the Euribor case, the SFO said.
Deutsche Bank Drastic Overhaul Set to Return Lender to Roots [Bloomberg]
'I got laid off, where else would I go?' [Daily Mail]
Deutsche Bank's Best Shot May Not Be Enough [WSJ]
A Deutsche Bank ex-exec said these are all the bad decisions that led to the German giant's demise [BI]
Deutsche Bank to Exit Global Equities, Trading Business [WSJ]
Deutsche Bank shares slump more than 5% as lender gets ready for major overhaul [CNBC]
RenTech Has Been Pulling Money From Deutsche Bank for Months [Bloomberg]
Former Deutsche Bank Trader Acquitted in Euribor Case [WSJ]