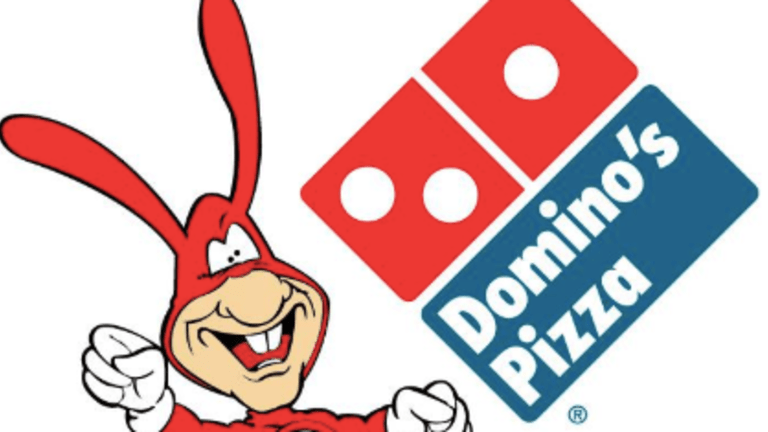 Dominos Officially A Solidly Morally Oblivious Tech Company With Mediocre Pizza
The Noid is a tech bro now...which makes sense.
"Domino's Becomes A Tech Company That Happens To Make Pizza."  
"Domino's Named 2018 Tech Accelerator of the Year." 
These are a few of the headlines about Domino's. Yes, the pizza company. They even got the blessing of Jim "Bear Stearns is fine"Cramer, who said "Domino's is a fantastic technology company." 
Despite being a pizza company at heart, you can't argue with the results of pivoting to a "technology company." Shares of Domino's are up nearly 300% over the last 5 years.
But the company is now facing a problem that may test just how much of a "technology company" it actually is. You'd think it wouldn't be an issue for Guillermo Robles to order a pizza. However, it is, as he is blind and Domino's doesn't offer an accessible website or app to blind people. 
Robles filed a lawsuit against Domino's alleging that the Americans with Disabilities Act, a 1990 law that requires businesses to make accommodations for individuals with disabilities, applied to the websites and apps of businesses with physical locations. After a federal appeals court agreed, the case may now end up in the Supreme Court after Domino's petitioned them to hear his case. Domino's argues there aren't yet clear rules governing how to make their web platforms ADA compliant. 
The potential implications of this case can't be understated; it could essentially determine the rights of disabled people on the internet. From 2017 to 2018, the number of lawsuits over inaccessible websites grew from 814 to more than 2,200, according to the accessible technology firm UsableNet. 
So while this case plays out in the courts, maybe Domino's can prove it can be a Silicon Valley darling and create an accessible website and app for blind people. After all, it is a "technology company" now and it has to meet its MAU metrics and monetize mobile.