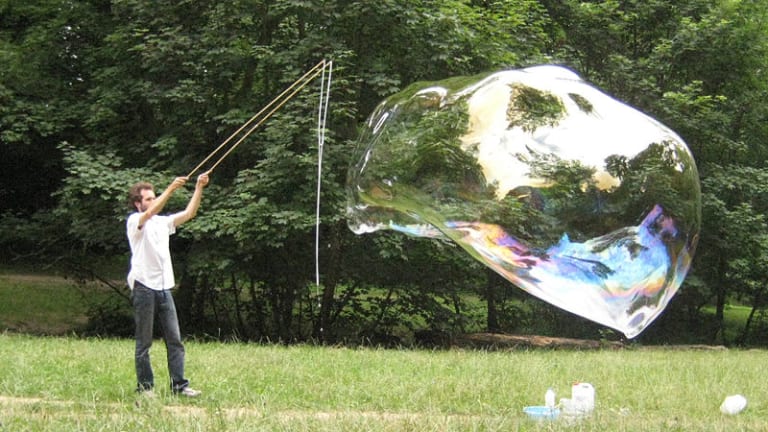 Fintech Startups On The Bleeding Edge Of More Bad Investment Ideas
Shares in a baseball card? With real money? Everything is fine!
Why put your money into shares of a boring company that generates revenues and hopefully pays you a nice dividend when you could buy a stake in a Honus Wagner baseball card? Thanks to innovative fintech startups, you can now do just that and more!
If an allocation to a baseball card from 1910 isn't part of your investment thesis, maybe a first edition copy of "Harry Potter and the Philosopher's Stone" or the signed contract between Muhammad Ali and Joe Frazier from their 1971 Madison Square Garden fight is more your style.
What initially started out as selling stakes in rare automobiles has expanded into stakes in wine, whiskey, watches, sports memorabilia, and rare books. Using provisions of the 2012 Jobs Act, the founder of Rally Rd. was able to legally turn individual cars into SEC-registered securities. The company's website states "The investments of the rich, now available to all." Not surprisingly, millennials love this idea as the average user is 27 years old.
Other companies wanting to capitalize on this trend have popped up as well. One company sells shares in sculptures, sneakers, street art, vertical farms, and movies. Others are focusing on art as an asset class, giving average Joes the opportunity to invest in hedge fund managers' favorite collectibles such as Andy Warhol paintings.
As long as monetary policy remains as easy as it has, investments like these just may continue to inflate in value. In the meantime, maybe it's time to start digging in your attic for that old pair of Jordan sneakers and cash out. After all, many of these "assets" are worth only as much as what the next person is willing to pay for it.
Get more Hipster Trader on Twitter @Hipster_Trader