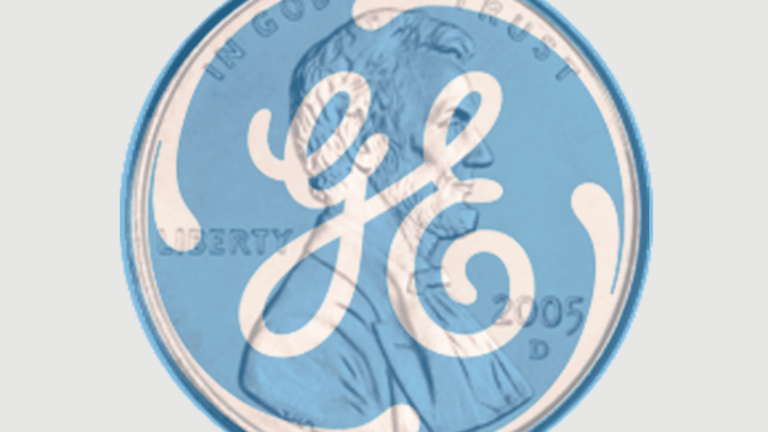 Like A Body On Life Support Fluttering Its Eylids, General Electric Releases Quarterly Results
This financial statement is a sign of life.
For our younger readers, there is a company called General Electric and it used to be a huge deal. It makes like washing machines and refrigerators and plane engines, but it also used to own TV channels and got into like banks and credit cards and stuff. Your grandpa thought it was the best company ever, but your grandpa also probably thought "Bill Cosby is America's dad!" GE [as the kids called it] turned out to be a way too big and overinvested in various things, like a company with gout, and it ended up trying to sell like everything while it went through a bunch of CEOs. Then it became a penny stock.
And it's still around today!...Kinda:
General Electric Co. raised its outlook for the year as the long-suffering power division showed signs of improvement, boosting Chief Executive Officer Larry Culp's efforts to rejuvenate the ailing manufacturer.

The industrial businesses will generate as much as $1 billion in cash this year, up from the previous range of no more than zero, GE said in a statement Wednesday as it reported second-quarter earnings. The company also boosted its 2019 forecast for adjusted profit by 5 cents a share. 
That's right, kids, GE's core business made more than nothing last year, so that's not death.
The brighter outlook "is a sign of progress, a sign of stability here, but you're not going to hear us trying to extrapolate too much too soon," Culp said in an interview. "To the extent that you saw a lot of negative surprises at the back half of last year and fewer this year, while it's early and we're far from perfect, I do think that is a sign."
See? That's a CEO saying "We're not legally dead. We're just kind of perceived as lifeless and inert, which isn't not fair."
So, GE; Still a company. Happy Wednesday.
GE Raises Outlook as Power Improvement Buoys Culp's Turnaround [Bloomberg]