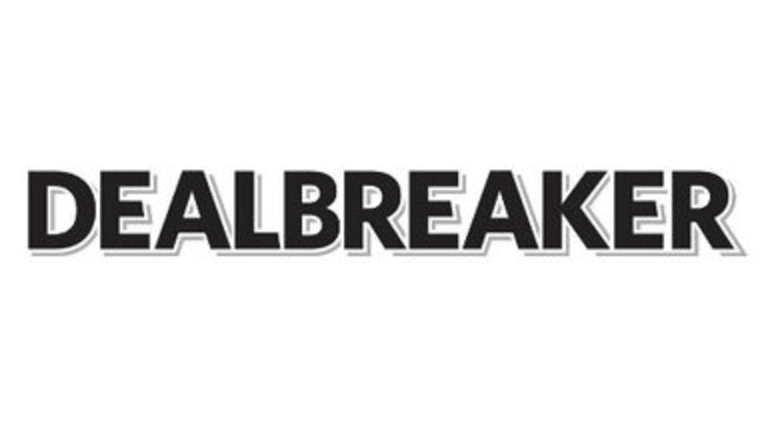 Introducing The Dealbreaker Job Board... Seriously
A new job for every old former Deutsche Banker, courtesy of yours truly!
The thing about working in finance is that you need a job.
For instance, it's difficult to work at a bulge bracket investment banks or run money for a big name hedge fund if you're not employed. And don't get us started on how many former Goldman Sachs traders are out there getting daydrunk with discarded Deutsche Bankers musing about what's next in their suddenly meaningless lives.
With this in mind, Dealbreaker is [reasonably] excited to announce our "Featured Jobs" column. Employers can now submit open positions to the Featured Jobs section to Dealbreaker. Said jobs will be posted in the section and will remain on the website for a month. We can't make this any easier. For $295, you supply a brief description of the company, the main responsibilities, and requirements of the position, and how to apply. Posts should not exceed 500 words [this isn't Medium] and you can include a company logo..yes, even you, Merrill nee Lynch.
Dealbreaker remains the online publication that Wall Street likes to pretend it doesn't read, so why not let's do away with all the game playing and just use this virtual bathroom stall wall to do some good!
We are already looking forward to that magical day when someone drunkenly brags at a Murray Hill bar that they got their Point 72 analyst gig via a Dealbreaker job posting. That person sounds like a mediocre human, and we want to get them hired! 
If you are interested in posting your open position, please contact Winnie Liu at winnie@breakingmedia.com today.