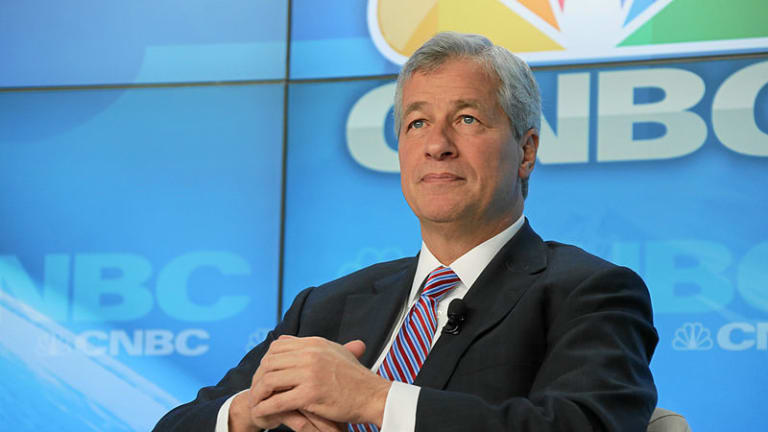 Jamie Dimon Texts CNBC Anchor To Tell Kevin O'Leary That He Would Be Wise To Put His JPM Analysis Where The Sun Don't Shine
This clip is good.
Squawk Box, a show that is usually a dry drunk Irish uncle yelling at his niece and nephew about socialism...with some interviews, had a guest host today. That guest was Shark Tank star and apparent real-life investor Kevin O'Leary, who had a fun time talking about how he doesn't won bank stocks because he's too smart to hold anything that underperforms the S&P 500. It was solid TV finance punditry that went blithely un-fact checked because that show is on early for a long time, but then an amazing thing happened.
We like all of it. The idea that Jamie went full Queens Boulevard while watching Squawk Box [also, Jamie Dimon really watches Squawk Box?] and the typo and O'Leary stammering out praise while someone croaks out that "the game is rigged!" and then how O'Leary pivots to attacking Dodd-Frank and Barney Frank saving AIG. But what we love most about the clip is Becky Quick listening to O'Leary bailing hard and then saying simply "Yeah, but Jamie's right."
This was fun.