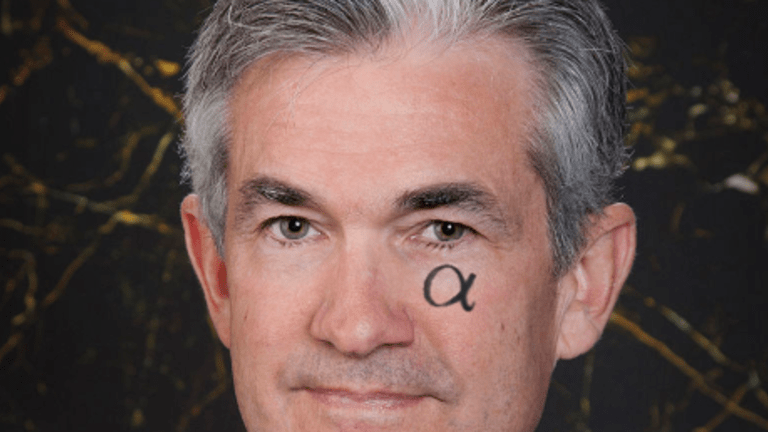 Did You Have Dinner With Jay Powell On May 9th? No? Then You're Not A Real Hedge Fund King
Was Larry Fink washing his hair that night?
Are you in the Asset Management game? Do you feel good about how well-endowed you are in the AUM department? Can you look at the Mount Rushmore of hedge funders and honestly see yourself belonging up there?
Well, where were you on May 9th, because all the real deal big time hedgies were at dinner with embattled Fed Chairman Jay Powell. According to Powell's official schedule, he scarfed down some grub ad DC's Jefferson Hotel with Chuck Schumer and some of the most bold-faced names in the game:
Dinner with Senate Minority Leader Chuck Schumer; James Tisch, CEO of Loews Corporation; Alex Taylor, CEO of Cox Enterprises; Dan Tierney, Co-Founder of Wicklow Capital; David Tepper, Founder, Appaloosa Management; John Arnold, Founder, Centaurus; Louis Bacon, Founder & Chairman, Moore Capital; Ray Dalio, Founder, Bridgewater Associates; Stephen Mandel, Founder, Lone Pine Capital; Josh Bekenstein, Co-Chair, Bain Capital; and Seth Klarman, CEO, Baupost Group
Location: The Jefferson Hotel
Well, we wonder what they could have possibly been discussing...hahaha, no we're not.
But what we are wondering is how it feels to have learned about this dinner after the fact. This has to be a bit of a gut-punch, Hypothetical Hedge Fund Manager That We've Lazily Created For Narrative Purposes, because you never want to be left out of a power dinner that includes high-speed trader turned cannabis investor Dan Tierney. 
We're going to assume that Larry Fink was washing his hair that night, but Dan Loeb and Paul Tudor Jones must be feeling a bit green with envy. And if we're honest, it's pretty galling that the Fed chair and the Senate Minority Leader attempted to solve some hedge fund problems without the most transformative figure in modern hedge fund management...So where the hell was Neri Oxman on the evening of May 9th?