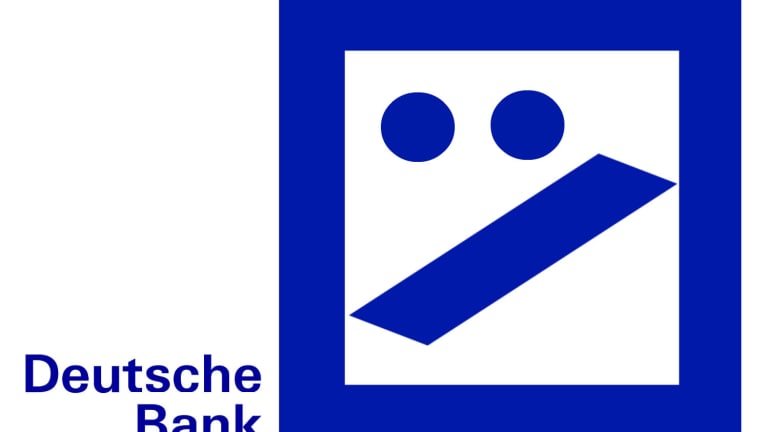 Some Deutsche Bank Severance Packages Even Included Keeping Your Old Email For A Few Weeks
The Deutsche Bank layoffs are going as well as we thought.
Welp, it looks like Deutsche Bank fired so many people at once that it couldn't keep track of who was still using their company email account.
Deutsche Bank has launched an investigation into whether confidential client data were compromised after it failed to deactivate the accounts of dozens of fired staff when it closed its global equities business earlier this month.
Wow, even for Deutsche Bank, that's embarrassing. But don't worry, it wasn't like the worst possible group of disgruntled financial services employees accidentally had access to their Deutsche Bank email accounts for a few weeks there...
Around 50 traders in the London and New York offices were still able to access the bank's systems and their emails for weeks after the first round of lay-offs started on July 8, according to people briefed on the compliance blunder. One equity salesperson sent 450 messages via remote access after she was let go.
After years of morale decay, no bonuses, batshit mismanagement and eventual mass layoffs, we'll just assume that this lovely salesperson was just saying goodbye to old clients and letting them know what a joy it was to work at Deutsche bank.
But in case there's concern that there are more fuckups coming down the pike from Frankfurt, well, of course there are:
Deutsche's global head of compliance surveillance, Jeremy Kirk, is leading the investigation, which is examining whether price-sensitive data were accessed or if there had been any collusion between current staff and those made redundant.

"Access to trading systems was turned off immediately for employees being put at risk of redundancy," the bank said. "A small number of employees continued to have access to their work emails through personal devices for a limited period.

"We have reviewed nearly all emails sent and have so far found no evidence of any price sensitive information being communicated or of any other wrongdoing," he added. "Access to work emails has now been fully revoked."
If any laid-off Deutche Bankers still have their email, send us one please at tips@dealbreaker.com.
Deutsche Bank probes access of fired workers to lender's systems [FT]