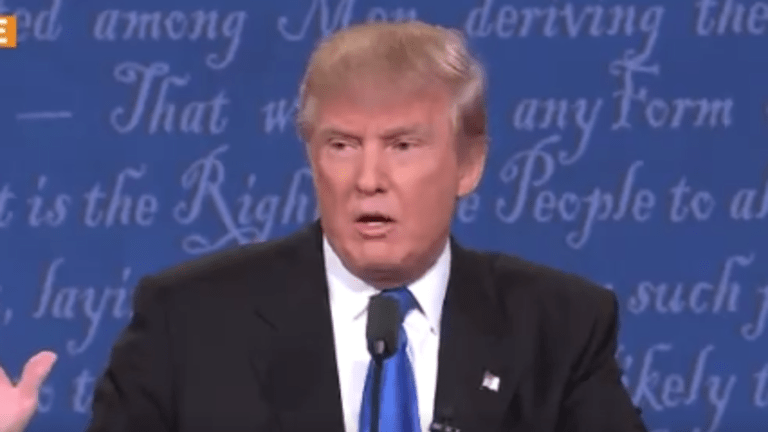 Opening Bell 7.1.19
We all know how this movie ends ...
Start your day with the Opening Bell powered by The Water Coolest. The Water Coolest is the preferred bathroom stall reading material of finance professionals. Sign up for the free daily newsletter.
HOLD PLEASE
Good(ish) news coming out of the G20 summit over the weekend as the US and China agreed to begin trade talks again. Washington and Beijing went all "Zack Morris timeout" on any new taxes for the time being and agreed to end the six-week escalation that began with the US increasing tariffs on Chinese goods from 10% to 25%.
While the sides are back at the table, both agree that it will take work for a trade deal to get done. Still, the news that the US will halt any further tariffs on Chinese imports sent stock futures up.
President Trump has been steadfast in his mission to reduce the US-Chinese trade deficit. While imposing the US' will on other countries' economies remains a priority, the administration has switched its focus to limiting Chinese access to U.S innovation.
No 'wei
A hot topic of discussions has been the US' beef with Chinese telecom Huawei. Currently, the US has blacklisted the 5G provider citing national security concerns, including deals with Iran, a violation of US sanctions. In order to make a deal President Xi has demanded that the ban on Huawei must be removed.
Trump Says U.S. 'Back on Track' With China After Meeting Xi [Bloomberg]
IN OTHER NEWS
- Shocker! Justin Bieber's manager is kind of a dick [WSJ]
- The controlling family of Lego is taking Madame Tussaud's private because apparently, they don't care about future generation's wealth [CNBC]
- Deutsche Bank could lay off as many as 20k employees, which is about 70k less than we expected [WSJ]