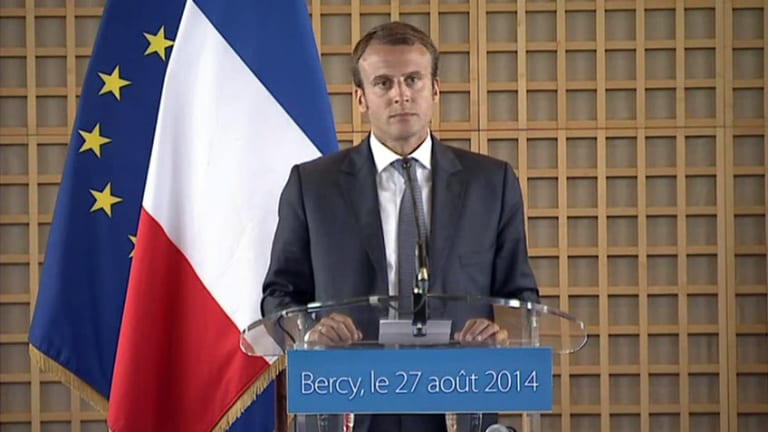 Opening Bell 7.12.19
Paint me like one of your French girls ...
Start your day with the Opening Bell powered by The Water Coolest. The Water Coolest is the preferred bathroom stall reading material of finance professionals. Sign up for the free daily newsletter.
THE F*CKING FRENCH, MAN
We save their sorry asses in two World Wars and this is how they repay us?
By levying a tax on the second most American export there is: innovation. Freedom is number one, FYI.
What is this all about?
France was getting fed up about not getting an opportunity to tax the profits of tech companies (both American and non-American) which do not have a physical presence in the land of the baguettes and beheadings.
To combat the issue, the Frech legislature passed a bill that would create a 3% tax on digital revenues earned in France. Companies with revenue of more than €750M, with at least €25M in generated in France would be subject to the taxation without representation. Roughly 30 companies will be affected.
The retroactive bill would collect roughly €400M this year … a paltry sum compared to the potential pushback ...
Drama
Despite a swelling body of evidence (see: US trade war(s)) that this is a bad, bad idea France moved forward with collecting the proverbial pocket change.
US trade rep, and overall proponent of tariffs, Robert Lighthizer, has already indicated that the US has opened an investigation and will not hesitate to retaliate.
France approves digital tax on American tech giants, defying US trade threat [CNBC]
IN OTHER NEWS
- Amazon is about to retrain 100k of its employees, because why not? [WSJ]
- Aubrey McClendon's stake in the OKC Thunder is up for sale [Yahoo! Finance]
- DB execs were buying $2k suits while layoffs were happening [CNBC]