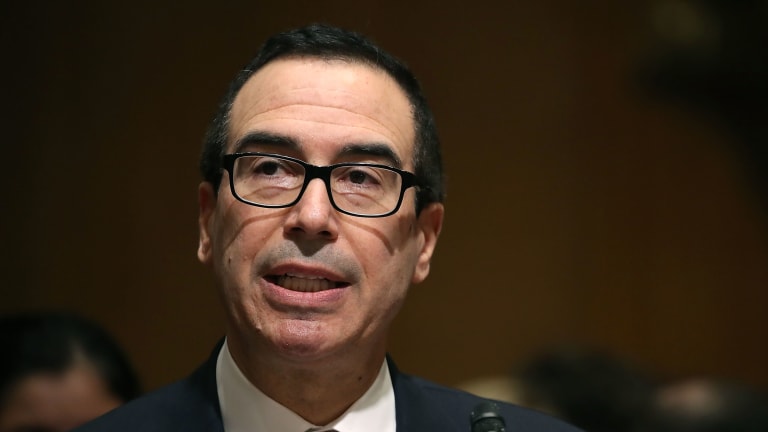 Opening Bell 7.16.19
"Well yes, but actually no." - the US government to Zuck
Start your day with the Opening Bell powered by The Water Coolest. The Water Coolest is the preferred bathroom stall reading material of finance professionals. Sign up for the free daily newsletter.
KRYPTO-CURRENCY
Uncle Sam has no intentions of making it easy for Facebook to launch its cryptocurrency ...
Government officials, led by Treasury Secretary Steven Mnuchin have aired their grievances and fully intend to make Zuck's life a living hell. Mnuchin himself expressed serious concerns that the currency will be used by terrorist and criminal organizations. Because if you want to kill anything in the US, just drop the "T" word.
(F)utility
Head of digital projects at Facebook David Marcus appeared in front of the Senate Banking Committee to provide a written testimony asserting the master plan to roll out the digital product. A key goal of Libra is to become a "utility," not an investment, like other cryptocurrencies.
The idea is that users can buy into the currency and set up payments through the social network. Marcus mentioned that this would help communities in unbanked and underbanked parts of the world who would now have access to buy and sell goods. Can't third world countries trade shells until they figure out fiat currency like the rest of us?
The company doesn't expect to make money on Libra, or the digital wallet Calibra ... upon its release. However, more users adopting the product will lead to higher FB engagement and ad revenue down the road.
Marcus assured regulators that Facebook would not launch the currency until it has met all the regulations of its governing country … of Switzerland. Yes, the preferred banking system of Jordan Belfort.
Facebook's real goal with Libra is to become even more of a utility [CNBC]
IN OTHER NEWS
- Peter Thiel thinks Google is a bunch of communists [Bloomberg]
- Scott Minerd really wants us to know that he might turn down a Fed Board of Governor's position [MarketWatch]
- Mike Corbat is the hero Wall Street deserves [WSJ]