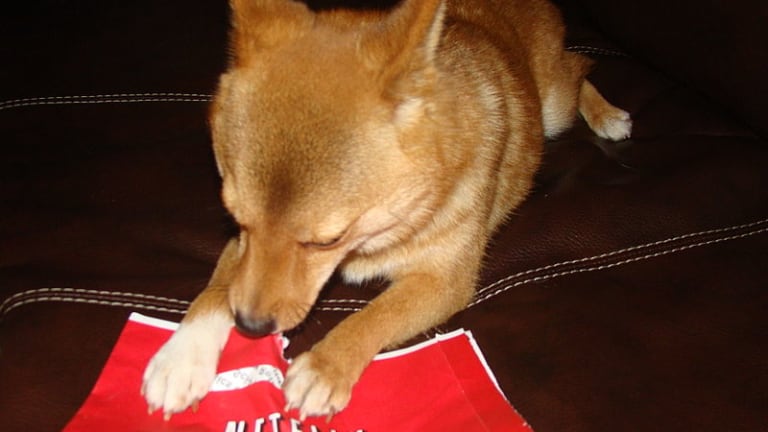 Opening Bell 7.18.19
Things are going to get super controversial when they drop Netflix from FANG ...
Start your day with the Opening Bell powered by The Water Coolest. The Water Coolest is the preferred bathroom stall reading material of finance professionals. Sign up for the free daily newsletter.
HOUSE OF CARDS
Netflix Q2 earnings dropped yesterday and let's just say it was a lot like a certain recently deleted '13 Reasons Why' scene. At the time of writing, NFLX had dropped 12% in after-hours trading, to $319 per share.
Domestically the N in FANG lost 126k paid subscribers, compared to a forecasted gain of 352k. And if you think that's bad, international paid subscriber additions were 2.83M, compared to 4.81M expected. EPS came in at 4 cents over estimates, at 60 cents, and revenue was a near-miss at $4.92B compared to $4.93B. Rounding error? 
The streaming company attributed its poor subscriber figures to a weak content lineup ... even though Netflix produces a lot of its own content, and on a price increase ... even though Netflix chooses how much to charge its customers. In summary, Netflix done f*cked up.
What's next?
Q3 is shaping up to be a better quarter for content, with new szns of 'Stranger Things,' 'Orange is the New Black,' and 'The Crown' hitting the OTT service. The strong selection of original series is a big driver for its forecast of seven million global net paid additions and a revenue stream of $5.25B for Q3. Ever heard of underpromise and overdeliver, Reed?
Define arrogant
Surprisingly, the company stated that competition from other streaming services was not a factor in Q2, and even went on to say that it was good for attention and buzz in the industry. 
One can only assume Netflix is absolutely thrilled about losing its two most popular shows in the next couple years, as 'Friends' was picked up by AT&T to stream exclusively on HBO Max in 2020, and 'The Office' is moving to the NBCUniversal streaming service in 2021.
Netflix tanks after whiffing on global paid subscribers [CNBC]
IN OTHER NEWS
- Amazon sold 175M items on Prime Day [Forbes]
- Bill Gates is now the third richest person in the world. Sucks to suck, Bill [NY Post]
- Bitcoin evangelists are returning to the holes they crawled out of following the latest drop below $10k [WSJ]