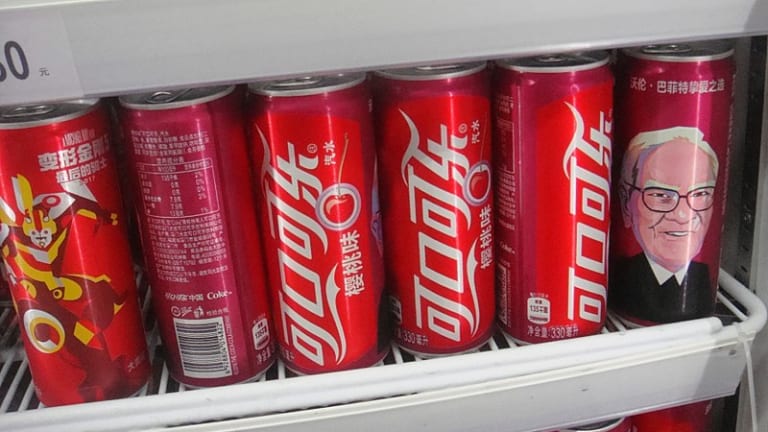 Opening Bell 7.2.19
Name one redeeming quality of Monster Energy consumers ... I'll wait ...
Start your day with the Opening Bell powered by The Water Coolest. The Water Coolest is the preferred bathroom stall reading material of finance professionals. Sign up for the free daily newsletter.
MONSTER, INC.
That guy Kyle from your hometown with the Monster Energy neck tattoo is about to be more butthurt than that time the Limp Bizkit cover band at the county fair refused to play 'Nookie.'
You see, Monster Energy just caught a tough break courtesy of the American Arbitration Association. Arbitrators sided with Coca-Cola allowing the beverage giant to roll out its Coca-Cola Energy drink in the US and other countries and market it in European markets where it has already launched.
Monster looked to block the release citing its non-compete agreement with Coke which owns 17% of the gas station favorite and acts as the Red Bull competitor's distribution partner. But some top-notch wordsmithing by Coca-Cola's legal team allowed the company to create its own energy drink under the 'Coca-Cola' brand. The non-compete, however, would not allow for Pepsi's arch nemesis to distribute competitive energy drinks. Touche, Coke.
Coke and Monster released a joint statement indicating that they would respect the arbitrator's decision and continue to work together (read: Monster is f*cking furious).
What a time to be alive
The L is a blow to Monster which is already dealing with an onslaught of competition from brands that tout, wait for it … health benefits. Coca-Cola Energy contains caffeine from "natural" ingredients including guarana. For what it's worth, this is the same company that thought it was kosher to put actual cocaine in its beverage.
Monster recently launched Reign which includes Q10, a supplement for heart health and has plans to expand into alcohol and cannabis-infused drinks.
Coke Can Launch Monster Energy Rival, Arbitrator Rules  [WSJ]
IN OTHER NEWS
- If President Trump and Xi did any less they wouldn't have done anything at all [WSJ]
- The Knicks organization is the Deutsche Bank of the NBA [CNBC]
- Coty is the Deutsche Bank of the beauty industry [WSJ]