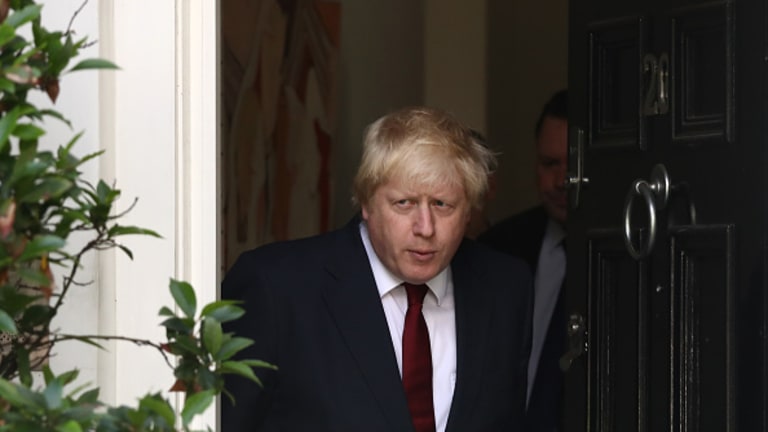 Opening Bell 7.24.19
Boris Johnson looks like he picks his nose and eats it ...
Start your day with the Opening Bell powered by The Water Coolest. The Water Coolest is the preferred bathroom stall reading material of finance professionals. Sign up for the free daily newsletter.
THE NAME IS JOHNSON, BORIS JOHNSON
Boris Jonhson is the new Prime Minister of the UK. Yup, that's right, that guy who looks like he isn't allowed within 1,000 feet of Chuck E. Cheese will lead Great Britain during one of its most trying periods.
The transition of power will become official today when Queen Elizabeth II officially appoints Johnson PM ... and publicly beheads Theresa May, or something like that. 
How'd we get here?
Welp, similar to the unexpected exit from your last job, the UK had enough of Theresa May's bullsh*t, mostly the fact that she failed three times to convince Parliament that her Brexit plan was kosher. Amid pressure from lawmakers and plebs alike, May offered her resignation.
Johnson, known as the face of Brexit (really guys, couldn't do better than this?), seized the opportunity to run for leader of the Conservative party, winning in a landslide.
What's next?
Make Brexit Great Again! BJ will be tasked with doing what May couldn't: getting a Brexit deal done ... all before October 31st. And he's got a fighting chance, especially if he plans to kill the "Irish backstop," the controversial clause that would ensure there is no secured border between the UK and Ireland.
But even if the new PM can't get UK's Parliament and EU brass to greenlight his deal, he's got a backup plan: a no-deal Brexit, which is the equivalent of every disaster in SimCity happening at once. Seriously, this is the stuff of economic and political nightmares.
Boris Johnson Wins Race to Be Next British Prime Minister [Bloomberg]
IN OTHER NEWS
- Dish will create an even less reliable wireless network with Sprint and T-Mobile assets [Bloomberg]
- The DOJ will open a broad probe into big tech companies ... whatever that actually means [CNBC]
- Justin Sun, the creator of Tron, is sketchy AF [MarketWatch]