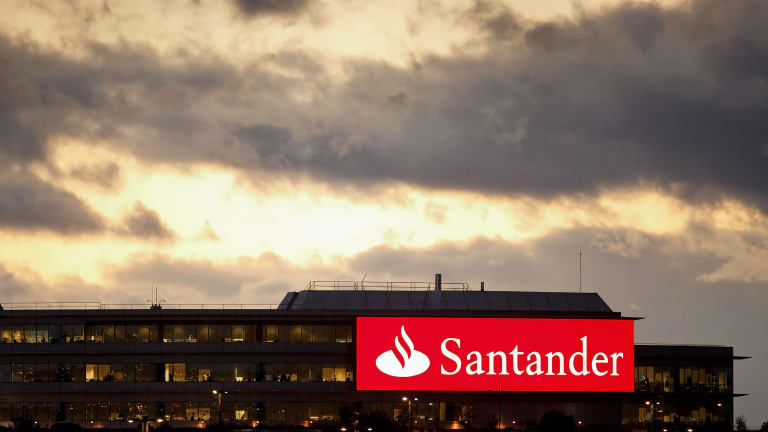 Opening Bell 7.29.19
Would you expect a guy named Andrea to want anything less than 'f*ck you' money?
Start your day with the Opening Bell powered by The Water Coolest. The Water Coolest is the preferred bathroom stall reading material of finance professionals. Sign up for the free daily newsletter.
"SHOW ME THE MONEY!"
The sh*tstorm that is Andrea Orcel's career is the stuff of young professional's nightmares. Except, of course, for the part where he made like $55M over 6 years.
Let's recap, shall we?
Andrea Orcel is, for all intents and purposes, a big swinging d*ck. The UBS rainmaker was Santander's go-to i-banker ... and has a certain affinity for Hermès ties. Some say he was UBS CEO Sergio Ermotti's heir apparent.
But Andrea ain't got no time to wait for that
Over what we can only assume was a three-martini lunch, in 2018 Mr. Orcel hastily accepted an offer to take over as CEO of Santander from long-time friend and business associate Ana Botín, Santander's Executive Chairman (er, woman? C'mon you guys, it's 2019).
Orcel and Santander quickly inked a deal which included a €17M sign-on bonus and up to €35M in Santander shares meant to make up for lost UBS equity. Oh, and a sentence that indicated Orcel would make "best efforts" to reduce the cost to Santander.
Anddd here's where things go off the rails ...
Orcel fully expected Santander to make him whole for his lost UBS compensation as is standard practice ... and Santander expected UBS would pick up some of the difference. Unsurprisingly, UBS balked.
Santander then pulled its offer, lawyers got involved and all hell broke loose. Orcel is suing Santander for €100M, because would you expect a guy named Andrea to want anything less than 'f*ck you' money? 
Things got even more strange on Friday when Santander was forced to address reports that Orcel had recorded convos with Botín and other Santander execs. During one of the recorded calls, Botín allegedly promised Orcel a different CEO gig to make things right.
This oughta end well for all involved ...
Santander's Tussle With Jilted CEO Hire Intensifies  [WSJ]
IN OTHER NEWS
- It's about damn time the Sprint/T-Mobile merger is final [CNBC]
- GDP growth isn't what it used to be [Bloomberg]
- Jerry Interest rates is about to have himself a week [Bloomberg]