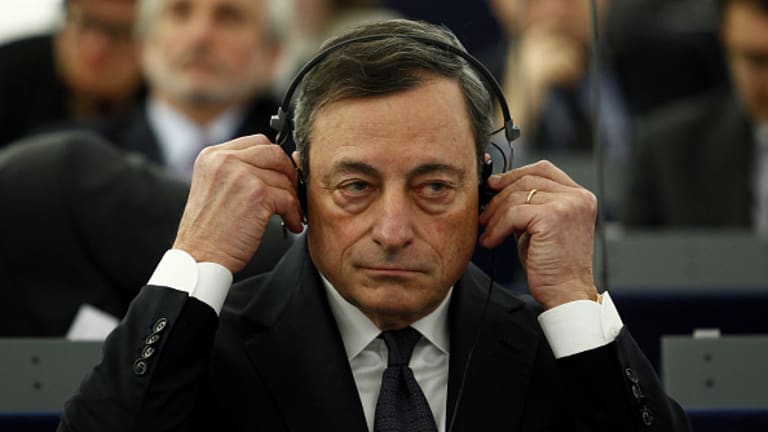 Opening Bell 7.3.19
There's a new sheriff in town ...
Start your day with the Opening Bell powered by The Water Coolest. The Water Coolest is the preferred bathroom stall reading material of finance professionals. Sign up for the free daily newsletter.
LAGARDE FROM THE TOP ROPE
Tyson-Douglas, Michigan-Appalachian State ... and Solomon-Schwartz ain't got sh*t on the upset brewing at the European Central Bank. 
Current International Monetary Fund Managing Director Christine Lagarde has been nominated to lead the European Central Bank, replacing current president Mario Draghi whose term has expired. Ignorant American translation: she will become the equivalent of the Fed's Jerome Powell, overseeing monetary policy for all EU countries.
The nomination came as a bit of a shock, mostly because speculation had centered around German central bank head Jens Weidmann, French ECB members Benoît Coeuré and François Villeroy de Galhau and former Finnish central banker Erkki Liikanen. But alas, here we are.
She's not not qualified
Just because the IMF MD doesn't have a monetary policy Linkedin endorsement, doesn't mean she isn't qualified. The boss lady has led the IMF since 2011 where she oversaw Greece's bailout. NBD. She also worked as an antitrust lawyer in the private sector as the first female chairman of Baker McKenzie, a Chicago-based law firm.
Of course, she'll inherit a sh*tshow. The bloc's economy has been struggling and she'll (likely) take the reins of a Draghi-era stimulus plan that would make way for additional rate cuts as well as a new round of quantitative easing.
IMF's Christine Lagarde Wins EU Support to Lead European Central Bank  [WSJ]
IN OTHER NEWS
- Tesla set a delivery record. And great, now we have to deal with cocky Elon [CNBC]
- Adidas goes all hold me beer after Nike's faux pas [CNBC]
- CloudFlare literally broke the internet [Bloomberg]