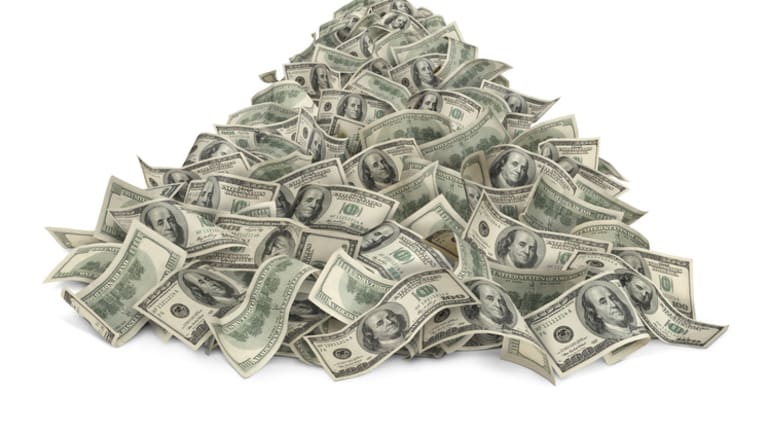 Opening Bell 7.30.19
Local millennial's Robinhood account takes a beating ...
Start your day with the Opening Bell powered by The Water Coolest. The Water Coolest is the preferred bathroom stall reading material of finance professionals. Sign up for the free daily newsletter.
HATERS WILL SAY IT'S PHOTOSHOP
Beyond Meat continues to show that America has an insatiable appetite for fake meat. Well, that or BYND has hired Arthur Andersen and gone full Enron on us. 
The plant-based meat-substitute maker nearly quadrupled its sales last quarter, beating analyst expectations of $52.7M with a $67.3M haul.
And in case that doesn't tickle investor's faux-meat fancy, the meat beater has hiked its full-year revenue projection to $240M from $210M on the strength of its restaurant partnerships and grilling szn.
So, nothing to see here, right?
Wrong. It wasn't all vegan rainbows and gluten-free butterflies. Despite "hockey stick" top-line growth, earnings disappointed. A Q2 loss of $9.4M or 24 cents per share was far worse than the 8 cents per share loss expected.
The widening loss helped send shares spiraling 14% in after-hours trading ...
What else did BYND in?
Greed, for lack of a better word, is good ... except in this case. You see, the company is planning a secondary share offering of some 3.25M shares, 3M of which represent shareholder's equity. At Monday's closing price, the offering will raise more than $700M. It's worth noting only 250k shares sold by the company will benefit it directly.
Beyond Meat posts mixed quarterly results, announces secondary share offering; stock dives [CNBC]
IN OTHER NEWS
- Uber lays off 400 marketing employees, which seems like a really bad idea for a company trying to become profitable [Bloomberg]
- Capital One will not sit idly by and allow Wells Fargo to be the worst bank in the US [Bloomberg]
- Deutsche Bank employees were so dedicated to fighting the good fight that they were checking email even after being let go [Bloomberg]