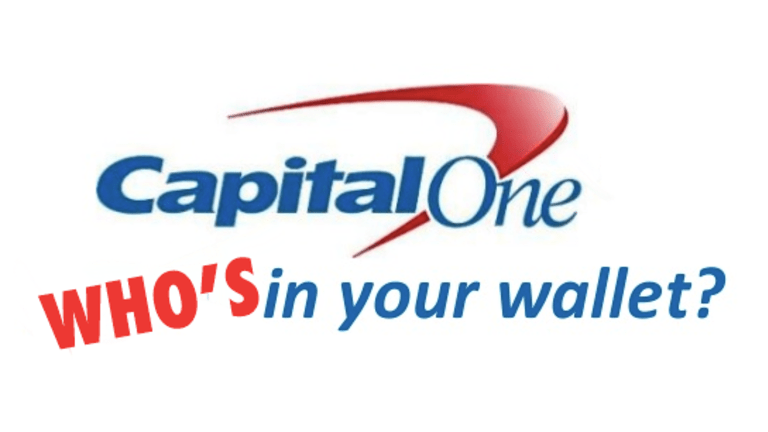 Opening Bell 7.31.19
One word: Amex ...
Start your day with the Opening Bell powered by The Water Coolest. The Water Coolest is the preferred bathroom stall reading material of finance professionals. Sign up for the free daily newsletter.
HACKER GIRL SUMMER
Don't worry, Paige, you aren't the only one who hates those f*cking Capital One Cafes.
ICYMI, a former Amazon Web Services employee named Paige Thompson hacked Capital One's cloud and stole the data of more than 100M credit card applicants via a misconfigured firewall. Luckily Paige was a complete f*cking moron by hacker standards ... 
Somebody didn't enroll in Anonymous' MasterClass ...
Despite covering her tracks during the e-heist, Thompson openly spoke about her haul in chatrooms and on social media ... and used her real name on her GitHub page. A concerned member of the hacker community even warned: "don't go to jail plz."
Capital One was eventually tipped off by an anonymous email with a link to the hacked data ... and a Cap1 intern ID'ed the perp in like 3 minutes.
The fallout
Although it didn't take Cap1 and authorities long to uncover Paige's identity, it will undoubtedly take time to recover from the sh*tstorm of lawsuits and the PR fallout. Ironically, Capital One had touted its forward-thinking and early adoption of the cloud.
Shares of Capital One fell by nearly 7% yesterday. And you can bet your ass there is a Congressional hearing in Richard Fairbank's future.
Ms. Thompson faces charges of computer fraud and abuse.
And as for you? Capital One wants you to be "vigilant" (not to be confused with "be a vigilante"). The financial institution will probably alert you at some point, via some channel, that you may have been hacked. In the meantime, look out for anything sketchy in your credit card/financial statements ... and go sign up for Amex.
Tipster's Email Led to Arrest in Massive Capital One Breach [Bloomberg]
IN OTHER NEWS
- Move over "services," Apple is a computer company again [CNBC]
- So we're pretty sure Elon violated his deal with the SEC [Bloomberg]
- The pound misses Theresa May [WSJ]