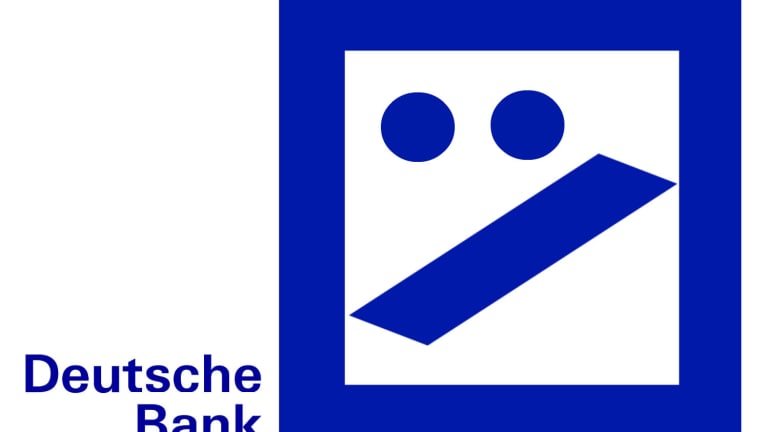 Opening Bell 7.8.19
Deutsche Banks goes all "it's not you, it's me" to 18k employees ...
Start your day with the Opening Bell powered by The Water Coolest. The Water Coolest is the preferred bathroom stall reading material of finance professionals. Sign up for the free daily newsletter.
SUNDAY SCARIES
Deutsche Bank CEO Christian Sewing promised to overhaul the company's org chart back in May, and it looks like he's making good on his word. Announced yesterday, the firm will be pulling out of the global equities biz, cutting some 18k jobs by 2022. The goal of the reduction is to cut adjusted costs by $19B over the next several years. 
The move is unsurprising, to say the least. DB's decision to run sit down at the adult's table on Wall Street has gone about as well as Steve Madden's decision to IPO with Stratton Oakmont. Scandals, fines, at least one police raid and performance that was so consistently piss poor one can't help but be impressed left the bank on life support.
And now CEO Christian Sewing is pulling the plug under the ruse of the bank "returning to its roots." It's probably worth noting that its "roots" include funding Hitler's war machine ... 
Thank you for your service, Garth
DB's big announcement came just days after investment banking chief Garth Ritchie announced he'd be stepping down from his role within the firm. Both Ritchie and DB say the move is a "mutual agreement." Just like you told your friends after Beth dumped your sorry ass in seventh grade. Ritchie will remain on the DB board until the end of July and will continue to advise the firm through November. News of Ritchie's departure sent stock prices up 1% on Friday. That's gotta hurt the ole ego. 
Ritchie had been at Deutsche Bank for more than 23 years, before investor unrest over Ritchie's paycheck, and a series of scandals which named DB, surfaced. Ritchie himself was named in a probe into alleged tax crimes, an allegation which both Ritchie and Deutsche Bank deny. Oh, Ritchie was also in charge of DB's equities business, so it's likely he saw the winds of change a-blowin' and got out of Dodge, er, Deutsche while he still could. 
Deutsche Bank confirms plan to cut 18,000 jobs [BBC]
IN OTHER NEWS
- That jobs report was lit [BI]
- MoviePass hasn't thrown in the towel yet, but it is taking the summer off to look itself in the mirror [NY Post]
- UberEats inexplicably added a dine-in option [Bloomberg]