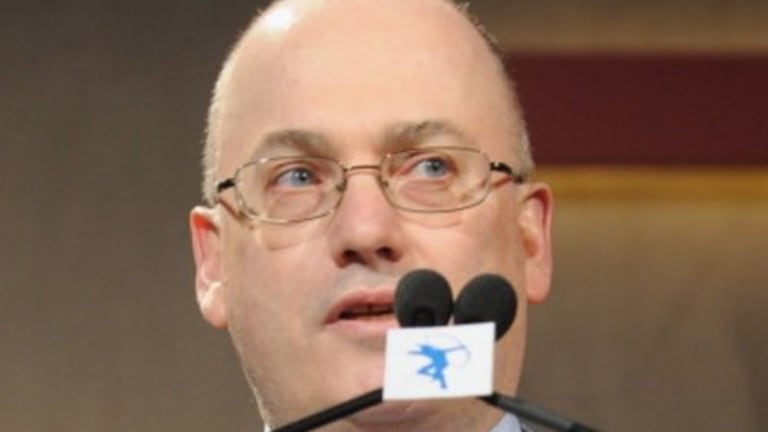 Ken Griffin Is Triggering Steve Cohen
The Citadel chief is paying through the nose to keep Point72's talent problem alive and well.
For all of the many issues Steve Cohen's had since reluctantly taking the plunge back into managing outside capital, one rather high-profile problem seemed a thing of the past: staffing. After Ken Griffin rather pointedly made clear that there was no lack of talent out there, just a lack of talent interested in working for Steve Cohen, the Big Guy took his revenge on those that had wronged him in the poaching department, doing well enough to get rid of all of the chaff he'd had to hire during the unpleasantness.
Well, it turns out the Point72 may still have a bit of a talent problem: About 20 portfolio managers have left the firm this year, and not all of them after an expletive-laden temper tantrum from the boss ending with the words, "you're fired." And would you look where they're going?
The departures at Mr. Cohen's new firm come largely from Point72's stock-focused division. At least a dozen portfolio managers out of roughly 50 in that division's U.S. and London offices have left this year, according to the people familiar with the matter…. At least five left for rival Citadel LLC, a development that has upset Mr. Cohen, people familiar with the matter said. After one portfolio manager announced earlier this year he was taking a job at Citadel, Mr. Cohen refused to shake his hand, some of the people said.
Point72's spokeswoman said that in spite of the raft of departures, "our portfolio manager retention rates are best in class because we invest in people's careers and develop talent organically." Unfortunately for the firm, that investment doesn't seem to be showing up in people's paychecks.
In recent weeks, Mr. Cohen has expressed surprise by how much Citadel has offered and has sought ways to pay more, people familiar with the matter said.

Citadel has offered pay packages that include millions of dollars—guaranteed regardless of whether the portfolio managers make money for the firm, according to people familiar with the contracts.
Because, of course, it can:
Point72's flagship fund is up roughly 9% through the first six months, while Citadel's has gained about 14%, according to people familiar with the funds.
Still, there is something Steve Cohen and his spokeswoman want you to know:
She declined to comment on Mr. Cohen's reaction to the departing managers, but said three managers have left Citadel for Point72 this year.
Steve Cohen's Point72 Loses Long-Tenured Money Managers [WSJ]